Making Strides Super Sunday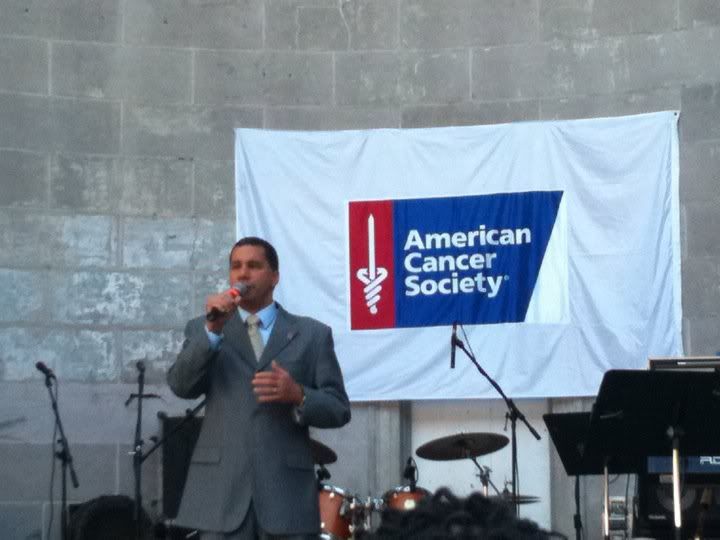 New York State Gov. David Paterson helps kick off the Making Strides walk in NYC's Central Park
Eastern Division | CancerNYNJ Newsroom | News Updates
Big Day for Fight Against Breast Cancer as American Cancer Society Hosts Nearly 20 Making Strides Against Breast Cancer Walks
New York, NY (10/17/2010) - It was a big day for the fight for less breast cancer and more bithdays in New York and New Jersey. More than 202,000 people walked in 19 Making Strides Against Breast Cancer events raising an amazing $12.2 million to benefit the American Cancer Society.
The walk and the dollars raised from it support the Society's efforts to help people stay well, get well, find cures and fight back against breast cancer. Even during tough economic times, the demand for the Society's patient services and other programs remains high. Funds raised by events like Making Strides Against Breast Cancer are critical in meeting the needs of breast cancer in the community.
Below is a quick list of results from today's series of American Cancer Society Making Strides Against Breast Cancer walks in New York and New Jersey:
Long Island, NY 55,000 walkers raised $ 2.88 million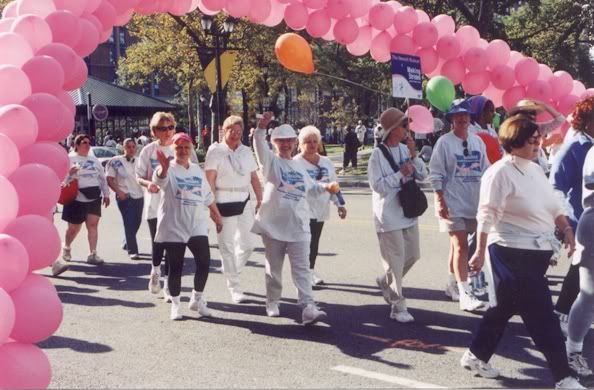 Kew Gardens, NY 9,000 walkers raised $810,000
Purchase, NY 13,200 walkers raised $1.45 million
Bronx, NY 8000 walkers raised $460,000
Brooklyn, NY 25,000 walkers raised $1.07 million
Staten Island, NY 5,700 walkers raised $620,000
Manhattan, NY 30,000 walkers raised $2.6 million
Albany, NY 13,000 walkers raised $950,000
Utica, NY 3,500 walkers raised $240,000
Hudson Valley, NY 8,000 walkers raised $802,000 at Woodbury Commons & Dutchess Stadium
Albion (Watt Farms), NY 500 walkers raised $28,000
Jamestown, NY 800 walkers raised $59,000
Parsippany, NJ 6,600 walkers raised $705,000
Newark, NJ 9,000 walkers raised $320,00
Jersey City, NJ 4,500 walkers raised $266,000
Woodbrige, NJ 4,800 walkers raised $402,000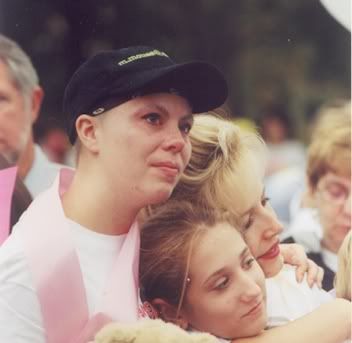 Point Pleasant, NJ 12,000 walkers raised $1.1 million
Ocean City, NJ 3,800 walkers raised $270,000
Three Making Strides Against Breast Cancer events will take place later this month on October 24th in Warren County, NY; Paramus, NJ; and Pennsauken, NJ. Strides events have already taken place this month in several New York State cities including Corning, Binghamton, Buffalo, Rochester, Syracuse, Waterloo, Watertown and in Washington County.
If you missed this month's Strides events, it's not too late to support the fight against cancer. Donations can still be made online at cancer.org/stridesonline.
Making Strides Against Breast Cancer supports the American Cancer Society's unique mission to fight cancer on all fronts. Over time, the Society has invested more in breast cancer research than any other voluntary public health organization, spending more on breast cancer research. The American Cancer Society has funded over $352 million in breast cancer research. As a result, more than 2.5 million breast cancer survivors will celebrate a birthday this year.
More than 207,000 new cases in the United States will be diagnosed with invasive breast cancer this year, and more than 40,000 will die from the disease.

# # #
About the American Cancer Society
The American Cancer Society combines an unyielding passion with nearly a century of experience to save lives and end suffering from cancer. As a global grassroots force of more than three million volunteers, we fight for every birthday threatened by every cancer in every community. We save lives by helping people stay well by preventing cancer or detecting it early; helping people get well by being there for them during and after a cancer diagnosis; by finding cures through investment in groundbreaking discovery; and by fighting back by rallying lawmakers to pass laws to defeat cancer and by rallying communities worldwide to join the fight. As the nation's largest non-governmental investor in cancer research, contributing more than $3.4 billion, we turn what we know about cancer into what we do. As a result, more than 11 million people in America who have had cancer and countless more who have avoided it will be celebrating birthdays this year. To learn more about us or to get help, call us any time, day or night, at 1-800-227-2345 or visit cancer.org.