New Rules Mean Less Tobacco Death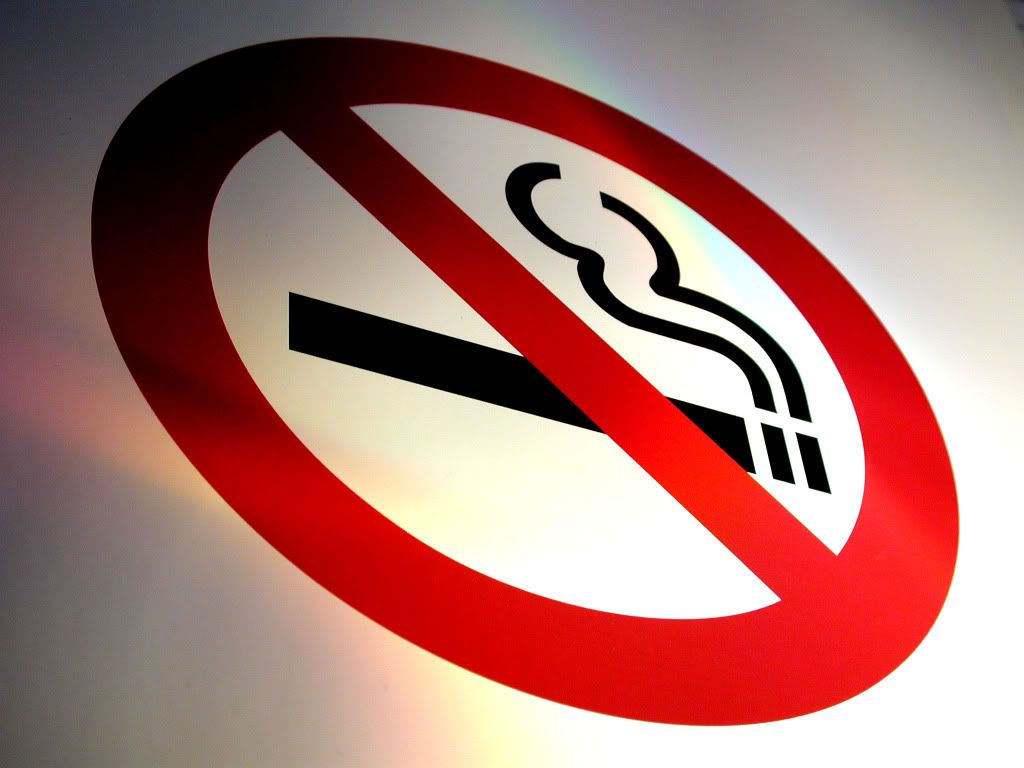 Eastern Division | CancerNYNJ Newsroom | News Updates | Contact Us
Statement from Peter Slocum, Vice President for Advocacy, American Cancer Society of NY & NJ, regarding new rules requiring large, graphic warning labels on cigarette packs and ads.
"Large, in-your-face, shocking depictions of the devastation that smoking unleashes on the body are hard to ignore. Once these rules are fully implemented, every time a smoker picks up a pack of cigarettes or looks at a tobacco ad they won't be able to deny that the product they are about to ingest is toxic and frequently results in death. Tobacco companies will be forced to show that, when used as directed, their product kills.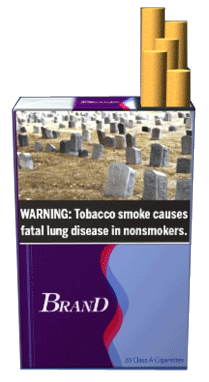 An example of proposed new graphic warnings on cigarettes from the FDA's website
The graphic warning labels on cigarette packs and in tobacco advertising announced by the U.S. Department of Health and Human Services today will have a tremendous impact on educating children and adults about the dangers of smoking. Nearly 4,000 kids pick up their first cigarette every day, and the majority of adult smokers started as youth.
These rules are historic, but the tobacco industry has adapted and found ways to get around anti-tobacco laws and regulations in the past. Right now, it is unclear how these new rules will be implemented at point of sale in stores, a major location where a new generation of smokers - our kids -are influenced to try smoking. As the new rules are rolled out, to have the most impact, they must be applied in all places where tobacco advertising appears."
Additional Notes:
· The Family Smoking Prevention and Tobacco Control Act, which grants the U.S. Food and Drug Administration the authority to regulate the manufacture, sale and marketing of tobacco products, mandates larger and more effective graphic labels which will cover 50 percent of the cigarette pack.
· The current warnings on tobacco products in the U.S. have not been changed in 25 years and are ineffective because of their inability to attract attention due to their size and placement on the packaging.
· The steps announced today are the first in a process over the next 15 months to fully implement this important portion of the law.
Additional Resources:
·Press Release from Health and Human Services: http://www.hhs.gov/news/press/2010pres/11/20101110a.html
·Health and Human Services Strategic Tobacco Plan: http://www.hhs.gov/ash/initiatives/tobacco/tobaccostrategicplan2010.pdf
· Pictures of the proposed warning labels (currently open for public comment until January 2011) - http://www.fda.gov/TobaccoProducts/Labeling/CigaretteProductWarningLabels/default.htm
· Information on how to quit smoking through the Great American Smokeout: http://www.cancer.org/Healthy/StayAwayfromTobacco/GreatAmericanSmokeout/index or IwillQuit.org
·Details of the Campaign to Protect Kids from our sister organization, the American Cancer Society Cancer Action Network: http://acscan.org/protectkids
-Fact Sheet from Campaign for Tobacco Free Kids on on warning labels, including a list of the 38 countries currently requiring graphic warnings on cigarette packs: http://www.tobaccofreekids.org/research/factsheets/pdf/0325.pdf
# # #
About the American Cancer Society
The American Cancer Society combines an unyielding passion with nearly a century of experience to save lives and end suffering from cancer. As a global grassroots force of more than three million volunteers, we fight for every birthday threatened by every cancer in every community. We save lives by helping people stay well by preventing cancer or detecting it early; helping people get well by being there for them during and after a cancer diagnosis; by finding cures through investment in groundbreaking discovery; and by fighting back by rallying lawmakers to pass laws to defeat cancer and by rallying communities worldwide to join the fight. As the nations largest non-governmental investor in cancer research, contributing about $3.4 billion, we turn what we know about cancer into what we do. As a result, more than 11 million people in America who have had cancer and countless more who have avoided it will be celebrating birthdays this year. To learn more about us or to get help, call us anytime, day or night, at 1-800-227-2345 or visit cancer.org.