Next Cancer Breakthroughs May Occur in Unexpected Places
Oct 31, 2013
In the past, cancer research and fundraising often focused on a specific cancer type, such as breast cancer or lymphoma. Today, research increasingly shows that the next breakthroughs are more likely to occur in unexpected places.
For example, a newer drug treatment for lung cancer came to be because of a lymphoma-related discovery that an American Cancer Society funded researcher made nearly 20 years earlier. Back in 1994 Society grantee Stephan Morris, MD, discovered that an enzyme commonly referred to as ALK played a role in lymphoma. Fourteen years later, former Society grantee John Maris, MD, found ALK mutations in neuroblastoma, a rare childhood cancer, and thought this enzyme would make a good drug target.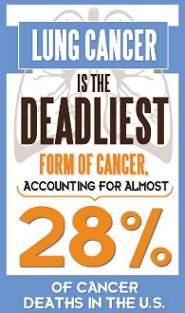 Then in 2010, four former Society grant recipients discovered ALK mutations in lung cancer. The following year, the drug crizotinib was approved to treat patients with a sub-set of non-small cell lung cancer, and it now appears that this is where Morris' initial discovery will have its greatest impact.
"ALK shows that we need to fund the most innovative research. It doesn't necessarily matter which cancer type it might happen to focus on," says William Phelps, PhD, the Society's director of preclinical and translational cancer research.
ALK and crizotinib fall into a treatment category known as targeted therapy, which relies on DNA sequencing to determine whether a patient will benefit. "You're not just treated with a drug because you have a certain type of cancer; you're treated based on your DNA," adds Phelps. "This really is the future of cancer research."
 
Lung cancer challenge
Phelps says that the Society's funding strategy is one of the best ways to finish the fight against lung cancer in particular, the deadliest cancer in the U.S. and worldwide. While significant progress has been made in prevention through tobacco control, lung cancer still accounts for 28% of U.S. cancer deaths, and nearly 160,000 people are expected to die from the disease this year.
Adapted from an article by Wes Isley originally appearing in the 1913–2013 Commemorative Edition of Triumph magazine, published by Pace Communications and the American Cancer Society. Adapted with permission.
Give us your feedback
Thank you for your feedback.
American Cancer Society news stories are copyrighted material and are not intended to be used as press releases. For reprint requests, please see our Content Usage Policy.