300,000 Americans May Reveal Cancer Prevention Clues
Dec 9, 2013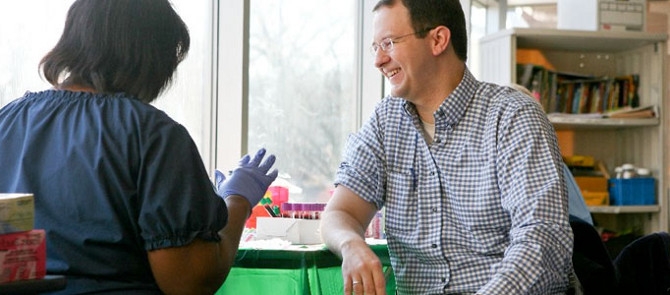 The American Cancer Society just finished enrolling more than 300,000 Americans in its Cancer Prevention Study-3 (CPS-3). Cancer-free adults aged 30 to 65 across the United States volunteered by providing a blood sample, having their waist measured, and filling out two questionnaires about a host of topics – from their family history of cancer to personal health habits to what type of work they do.
The American Cancer Society will follow the health of these participants over time, monitoring who develops cancer and who doesn't – with the goal of ultimately discovering more and better ways to prevent cancer.
The data researchers collect will provide them with a wealth of opportunities to investigate lifestyle, behavioral, environmental, and genetic factors that may cause or prevent cancer.
Previous cancer prevention studies have led to significant breakthroughs including uncovering the link between smoking and lung cancer and the connection between obesity and cancer risk.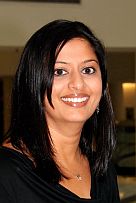 Alpa V. Patel, Ph.D., director of the Cancer Prevention Study-3, shares her insights into what makes this type of research so important in the fight against cancer and what she and her team hope to discover through CPS-3.
Q. The American Cancer Society invests in a lot of different kinds of cancer research. What is unique about the Cancer Prevention Studies?

A. The American Cancer Society's Cancer Prevention Studies are among some of the largest observational studies worldwide. They are unique in that we have built them through a nationwide research-volunteer partnership; thus, we are able to maintain very high levels of long-term participant engagement, which is essential for high-quality scientific work.
These types of studies are essential in providing the scientific basis for cancer prevention and control efforts in the U.S. and worldwide. For example, it is through studies like these that we have been able to understand the aspects of nutrition and physical activity that influence a person's risk of developing or dying from cancer and build our American Cancer Society Nutrition and Physical Activity Guidelines.

Q. CPS-3 is the American Cancer Society's third large-scale longitudinal study of its kind. How does CPS-3 differ from the previous cancer prevention studies?

A. CPS-3 will allow us to continue better understanding the factors that are associated with the risk of developing or dying from cancer. As lifestyle, behaviors, or the environment change, we have to continue studying new populations to understand how these factors may affect cancer for future generations. For example, much of my own research is focused on physical inactivity and obesity as they relate to cancer risk. Newer generations are gaining weight at younger ages and carrying that weight for a longer period throughout their lifetime. We need to understand whether that "lifetime" obesity affects cancer risk more or the same as gaining weight later in life.
CPS-3 is also different because we collected a blood sample from all participants at the time they enrolled in the study. By doing so, we can utilize these samples to study the interplay between factors we can measure in the blood – hormones, proteins, nutrients, etc. – and genetics with lifestyle, which we measure through surveys, to better understand cancer risk.

Q. The American Cancer Society has just successfully met its enrollment goal for CPS-3 of 300,000 American adults. Why is it important to have such a large group of participants?

A. Simply put, the larger the study, the faster you will get to the answers you are looking for. In studies like this, we "follow" the population over time. If you follow a larger population, you can answer questions in a shorter period of follow-up time. We did various statistical calculations to get to this target number. It was a big undertaking, but we are thrilled that we successfully met this challenging goal.

Q. So, you now have your study cohort, what happens next?

A. Now we really dive deeper into the science. First, we have a lot of work to do to get the data ready to be used including data cleaning, quality control testing, and setting up validation studies (for diet and physical activity). We need to do all of these things to make sure that the information we have collected is as high-quality as possible when we begin using it.
We will also be planning our first follow-up survey for the study population, which will take place in 2015. These pieces over the next year (along with many others) get us ready to start making new discoveries.

Q. What are a few of the most pressing issues you hope to study in the Cancer Prevention Studies?

A. This is a question that we are asked often. I think it depends on who you ask. I mentioned that I am very interested in physical inactivity and obesity in relation to cancer risk so I am excited to start tackling some important unanswered questions in that field of study. For example, I am working on some interesting projects with our second generation Cancer Prevention Study, CPS-II, to understand the role of time spent sitting on cancer risk, which will build on a prior analysis I conducted that showed that sitting time is associated with higher risk of dying prematurely of any cause.
My colleagues in the American Cancer Society's Epidemiology Research Program have varied interests and expertise so we will be studying a wide range of topics including alcohol, smoking, smoking cessation, genetics, medications, nutrition, and more. We will continue to work aggressively with studies nested within CPS-II as this population is so rich with information since we have followed them since 1982. We have had hundreds of scientific findings from CPS-I and CPS-II on a plethora of different topics. And, we are excited to build on that legacy through our work in CPS-3.
Give us your feedback
Thank you for your feedback.
American Cancer Society news stories are copyrighted material and are not intended to be used as press releases. For reprint requests, please see our Content Usage Policy.