Can We Cure Cancer?
Jan 15, 2016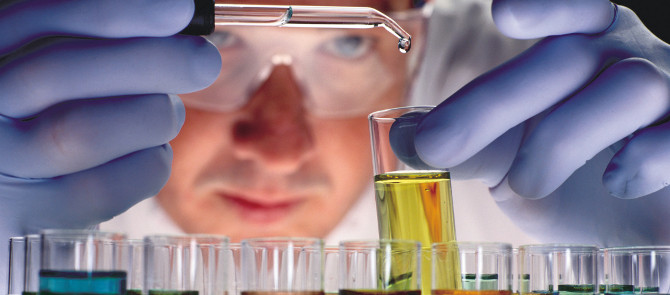 President Obama announced in his final State of the Union Address that Vice President Biden will be in charge of a new national effort to cure cancer – a "cancer moonshot" that Biden originally called for last year, after his son Beau died of brain cancer. The vice president's plan calls for more funding and fewer barriers in research, and his goal is to double the current pace of progress.
But is it reasonable to expect we can ever "cure cancer," which has afflicted humans throughout recorded history and is now the number-two cause of death in this country? Top minds in cancer research suggest that, yes, it's entirely possible. In some cases, we already have.
Cancer is the general name for more than 100 diseases, and we're currently able to cure a number of them. Breast cancer, most skin cancers, testicular cancer, Hodgkin lymphoma, and thyroid cancer are a few of the cancers with a high cure rate, and research in several key areas is increasing the odds of curing – and preventing – more types.
Related: Check out the new Cancer Statistics Center to learn about survival rates and other cancer data.
Longer Life with Lung Cancer
Jeffrey A. Engelman, MD, PhD, spoke optimistically about the future for lung cancer patients during a presentation at the American Cancer Society's 2016 Nationwide Volunteer and Staff Leadership Summit. Engelman co-leads the Lung Cancer Dream Team, a multidisciplinary group of researchers funded by a $20 million grant from the American Cancer Society and Stand Up To Cancer to find solutions for a tough-to-treat form of the disease.
"When I was a fellow and we were treating patients with lung cancer… it was all about, 'How do you deliver this terrible news in the best way possible?'" said Engelman, director of thoracic oncology at the Massachusetts General Hospital Cancer Center.
But it's very different today, in part thanks to targeted therapies: drugs that go after specific genetic mutations driving the cancer (unlike traditional chemotherapy, which kills any cell that's growing fast, even if it's not a cancer cell). For example, patients with a translocation in the ALK gene can now receive treatment with ALK inhibitors. Before these drugs, survival with stage 4 ALK+ lung cancer was about nine months; now it's about four years, said Engelman.
The Lung Cancer Dream Team is focused on mutations that activate the KRAS gene. Over the next three years, the team will work with newly developed inhibitors of mutated KRAS and are working on a possible vaccine. They will also explore using "targeted therapies in a smart way with immune therapies," Engelman said.
Collaboration is Crucial
In a statement released after the State of the Union Address, Otis Brawley, MD, chief medical officer of the American Cancer Society, praised the vice president's moonshot initiative for its commitment to find new tools to fight cancer. Brawley also pointed out – as Biden did – that fighting for a cure will be more successful with greater research collaboration.
"Cancer will not be cured this year. But we should do all we can to ensure 2016 is remembered as the year we came together in an effort to work smartly, and with all the resources we needed, to harness the power in our hands to reduce the devastating impact of cancer," Brawley said.
Give us your feedback
Thank you for your feedback.
American Cancer Society news stories are copyrighted material and are not intended to be used as press releases. For reprint requests, please see our Content Usage Policy.