Toolkit in the Works to Up Colon Cancer Screening Rates
Jan 15, 2014
Colorectal cancer is currently one of only a handful of cancer types that can actually be prevented by getting a screening test. But about 1 in 3 American adults who need to be screened is not doing so.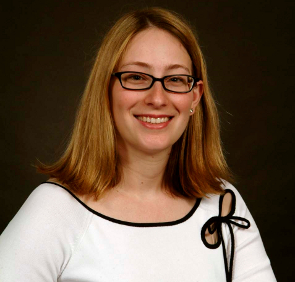 Jennifer Weiss, M.D., a researcher and physician at the University of Wisconsin, is working on a solution to this problem. Weiss is in the process of conducting research, funded by the American Cancer Society, to help health systems nationwide increase their colorectal cancer screening rates – and save more lives.
Weiss' research has already led to a significant improvement in the colorectal cancer screening rate within the University of Wisconsin health system – increasing it from 65% in 2008, when she began her work, to 80% today.

Breaking Down Barriers
Barriers to colorectal cancer screening exist for patients, doctors, and health systems, Weiss and her partners found in their initial research:
For patients, there is a lot of resistance to getting a colonoscopy – one type of screening test for colorectal cancer – because of the prep involved. Patients have to drink a special liquid to clear out their colon beforehand. A lot of patients also just didn't know when they were due for an exam.
Doctors were having trouble easily identifying which patients were due for screening.
For health systems, one of major issues was a long wait list for getting people scheduled for a colonoscopy.
Weiss, in collaboration with a taskforce of gastroenterologists, primary care doctors, clinic managers, and health insurance company representatives, among others, came up with interventions to address these barriers. Key interventions included:
Devising a health maintenance alert: "When a patient comes in to see their doctor a yellow box pops up and says if the patient is due for a screening," says Weiss. And the box includes links to guidelines for screening and to allow the provider to order any type of colorectal screening exam.
Creating a centralized scheduling system: To address the long waiting list for screening tests, the task force reorganized the scheduling system to make it easier for people to get tested at different locations and make more efficient use of available time slots for colonoscopies.
Weiss and her partners put numerous other interventions in place as well – ultimately successfully increasing the colorectal cancer screening rate.
Refining Tactics
Now her team is trying to address a new question: "We don't know which [interventions] worked best or whether there were certain groups of people for whom particular interventions worked better."
To figure this out, she is creating a massive data warehouse of all the interventions and which patients, providers, and clinics use each one. "Doing this will allow us to create a statistical method to parse which ones worked and who they worked best for," says Weiss.
Weiss will use what she learns to "create a toolkit for other healthcare systems to be able to reference and use as a guide to help improve their colorectal screening rates." She envisions that the toolkit, which would be available online, would start with a barrier assessment. From there, the toolkit would be able to tell the health system which interventions will work best for which barriers; how each intervention can be implemented, what resources might be needed, and how to measure whether the interventions work.
Weiss plans to complete her work over the next two years or so. As for why Weiss got into this work and remains passionate about it, she says "the biggest thing that influenced me is realizing colorectal cancer is preventable and colonoscopies to remove pre-cancerous polyps are amazing procedures as they remove the polyp before it turns into cancer, which is not really possible for other cancers." And, despite the clear evidence that screening tests work, Weiss says there is still a huge number of people who are unnecessarily dying from colorectal cancer.
Give us your feedback
Thank you for your feedback.
American Cancer Society news stories are copyrighted material and are not intended to be used as press releases. For reprint requests, please see our Content Usage Policy.