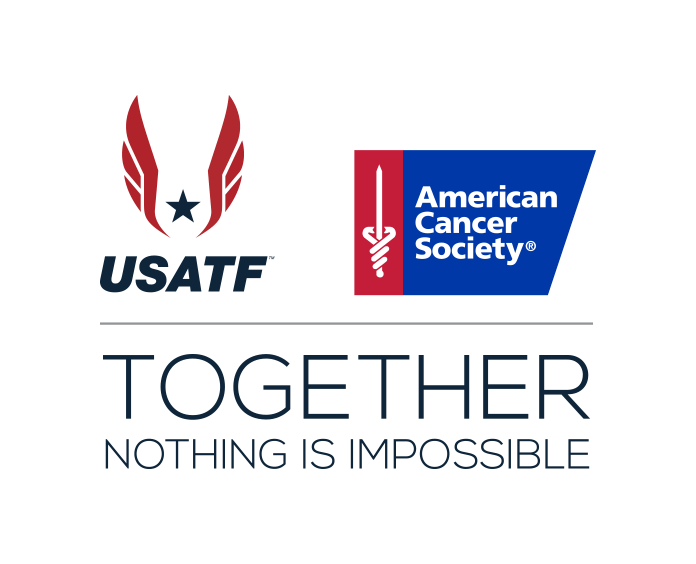 USA Track & Field and the American Cancer Society are partnering to raise money for cancer research, as well  for USATF youth programs.
With a theme of Together: Nothing Is Impossible, the campaign focuses on prevention and early detection, with a strong focus on the importance of nutrition and physical activity. Public service announcements feature Team USATF athletes telling their own inspiring stories to engage fans and proactively create healthy lifestyles that achieve greatness in daily life.
 
USATF is very proud to partner with an organization as respected and far-reaching as the American Cancer Society. Like all Americans, most Team USATF athletes have been touched by cancer in some way, either personally or through their friends and families. Our partnership with the American Cancer Society provides a very personal way for athletes to have an impact far beyond the competitive playing field. We are thrilled to be working with one of the most highly regarded organizations in the world to achieve a goal that is even bigger and more meaningful than a gold medal.