Principal Scientist
Epidemiology and Behavioral Research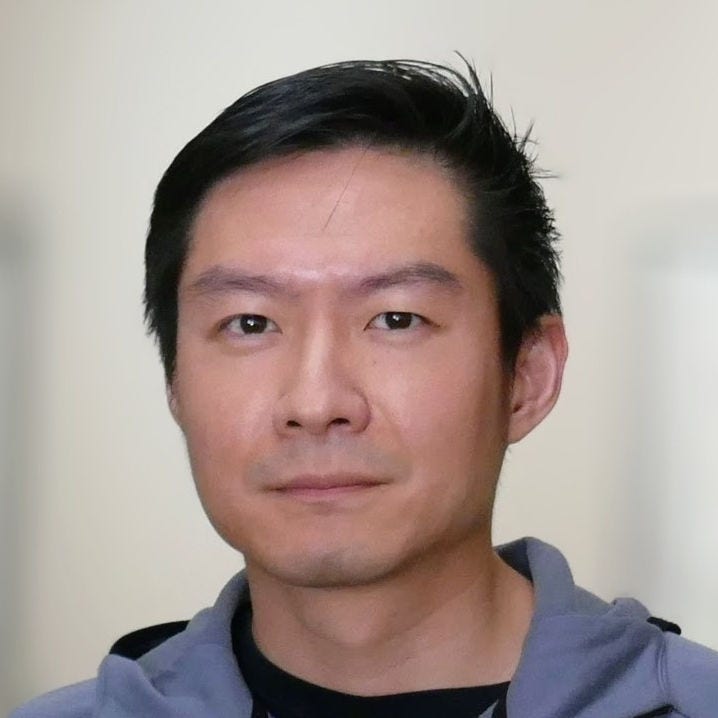 How I Became a Cancer Researcher
My favorite subject in high school was biology so I picked it as my major in college. I gravitated more towards the health-related classes, and once I had a taste of research I was hooked. Cancer is such a complex disease, and while our treatments and understanding have improved, there is still so much more to discover."
At ACS since 2022
As a principal scientist of Epidemiology and Behavioral Research in Population Science, Charlie Zhong, PhD, MPH, leads research projects focused on how sleep affects health. We all sleep, though for many of us, not enough. Beyond just feeling tired, this can lead to poorer health. His goal is to understand how sleep influences cancer risk.

Research focus and accomplishments
Zhong's research background is in environmental epidemiology. He began by looking at how environmental exposures such as air pollution are associated with leukemias and lymphomas. One of these exposures was artificial light at night, which led him to look at how our surroundings affect sleep. Poor sleep is increasingly being recognized as a contributor to poor health. The ACS has recommended guidelines for diet and physical activity for cancer prevention, but no such recommendations exist for sleep. Zhong's work will seek to understand the role sleep plays in cancer.
Beyond just studying how much or how well we sleep, the 24-hour cycle we think of when talking about sleep extends throughout our bodies, influencing how we respond to diet and physical activity. He is interested in looking at how all these factors work together. In addition to understanding how sleep affects health, he is also interested in taking advantage of increasingly widespread use of wearable technologies to improve sleep habits.  
Publications

For a full list of Dr. Zhong's publications, visit his Google Scholar page.
Contact 
Work before ACS
Keck School of Medicine, University of Southern California, Postdoctoral Scholar, 2019-2022
City of Hope National Medical Center, Research Assistant, 2011-2019
Professional organizations
American Association for Cancer Research (AACR)
American College of Epidemiology (ACE)
National Cancer Institute (NCI) Cohort Consortium
Sleep Research Society (SRS)
Society of Epidemiologic Research (SER)
Education
PhD: Epidemiology, Keck School of Medicine, University of Southern California, 2017-2019
MS: Applied Biostatistics and Epidemiology, Keck School of Medicine, University of Southern California, 2015-2017
MPH: Epidemiology, Drexel University, 2009-2011
BS: Biology, University of California, San Diego, 2005-2009