Christina Annunziata, MD, PhD
Senior Vice President
Extramural Discovery Science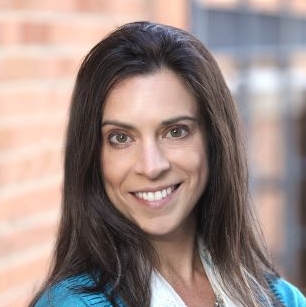 I am passionate about discovering scientific breakthroughs in the laboratory and translating these into innovative clinical research with the goal of improving the lives of people with cancer."
At ACS since 2023
As Senior Vice President of Extramural Discovery Science (EDS), Christina Annunziata, MD, PhD, leads a team of scientific directors and staff to identify the most innovative and promising research from research grant applications to end cancer as we know it for everyone.
In addition to leading the grant Peer Review process at the American Cancer Society (ACS), Annunziata builds and fosters critical relationships with cancer researchers across the nation and with international scientific communities.
Research focus and accomplishments
Annunziata has been a leader in innovative cancer research in the laboratory and in clinical trials. Her laboratory established the NF-kappB signaling pathway as important for ovarian cancer stem cells and their progression. This work led to an investigator-initiated clinical trial using the SMAC mimetic class of drugs, which has now moved to a multi-center trial to test the efficacy of SMAC mimetic in combination with standard chemotherapy for patients with chemo-refractory, recurrent ovarian cancer.
She also developed the field of intraperitoneal cellular immunotherapy. This is a type of immunotherapy where the patient's own cells are engineered to attack cancer cells. Since ovarian cancer grows predominantly in the abdomen, Annunziata reasoned that the therapy would be most effective if administered directly to the site of the cancer. She tested different types of cells in the immune system – both innate and adaptive – along with cytokines to support the immune cells. The next steps will be to combine the components to maximize their anti-cancer activity.
In addition to her research, Annunziata has chaired scientific peer review committees for both laboratory and clinical research grant proposals. These include committees across the National Institutes of Health (NIH), the American Society of Clinical Oncology (ASCO), and the Department of Defense.
Publications
For a full list of Dr. Annunziata's publications, see her Google Scholar page. 
Contact
christina.annunziata@cancer.org
Work Before ACS
National Cancer Institute, Center for Cancer Research, Women's Malignancies Branch, Senior Investigator
Professional organizations
American Society of Clinical Oncology (ASCO), Evidence-Based Medicine Committee, Member
ASCO, Grants Evaluation Panel, Member
Department of Defense (DoD), Congressionally Directed Medical Research Programs (CDMRP), Ovarian Cancer Research Program, Programmatic Panel, Chair
National Institutes of Health (NIH), Bench to Bedside Award Committee, Chair
Education
Fellowship: Medical Oncology, National Cancer Institute
Residency: Internal Medicine, Georgetown University
MD, PhD: Cancer Biology, Georgetown University
BS: Biology, Georgetown University
Personal Life
I live in McLean, VA with my husband, Chris. I enjoy doing yoga and biking in my spare time.