Scientific Director
Behavioral Research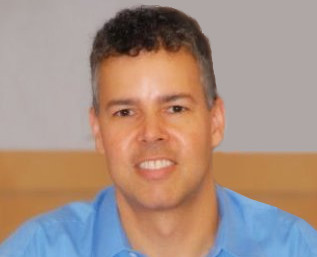 Why I Became a Cancer Researcher
My grandmother smoked cigarettes from an early age, and when I was a teenager, she died from lung cancer. Other family members' smoking triggered my asthma. Both of these experiences definitely played into my decision to study smoking, quitting smoking, and how to support those who smoke and want to quit."
At ACS since 2007
My research focuses on factors that increase or decrease success in quitting cigarette smoking for people who smoke. I use results from this research to develop tailored smoking-cessation interventions that can be widely disseminated to people who are attempting to quit smoking. Technology platforms that I use for testing and/or delivering smoking cessation interventions include smartphone apps, e-mail, and text messaging. I'm currently investigating how to adapt these interventions for populations affected by disparities in tobacco prevalence and mortality. These groups include cancer survivors, LGBTQ persons, and people who are socioeconomically disadvantaged.
Research focus and accomplishments
I use a social-ecological approach to investigate determinants of successful quitting. These include factors such as gender, personality, sexual orientation, and socioeconomic or educational status. I am also interested in how a cancer diagnosis, and fears of cancer recurrence, influence abstinence rates.
My focus on intrapersonal factors includes the study of motivational influences on quitting, which I investigate using a health behavior theory framework. This framework was helpful in understanding why many cancer survivors still smoke cigarettes even 9 years after diagnosis. I found that compared with survivors who had quit before or after a cancer diagnosis, survivors who continued to smoke many years later perceived health problems caused by smoking to be less severe, perceived fewer benefits of quitting, and reported greater barriers to quitting. These results suggested several targets for intervention to reduce the prevalence of smoking among cancer patients after their treatment has ended.
My research also focuses on attempting to understand the importance of social support for quitting. My aim is to increase people's chances of success in quitting smoking by enabling them to capitalize on resources in their social networks.
Publications
For a complete list of Dr. Westmaas's publications, see his Google Scholar page. 
Contact 
lee.westmaas@cancer.org
404-909-4338
Work before ACS

Stony Brook University, Assistant Professor Social/Health Psychology
Tobacco Research and Intervention Program, H Lee Moffitt Cancer Center and Research Institute, Post-doctoral Fellow
Center for Addiction and Mental Health (CAMH), Post-doctoral Fellow
Professional organizations
Society of Behavioral Medicine
Society for Research on Nicotine and Tobacco
Education
PhD: Health Psychology, University of California, Irvine, 1990-1996
MA: Social Ecology, University of California, Irvine, 1990-1994
BA: Honors Psychology, University of Waterloo, Ontario, 1983-1989
Personal life 
I currently reside in Atlanta with my two pet cockatiels, and my hobbies include playing the piano and interior design.