Margaret Katana, PhD, MPH, MA
Post-Doctoral Fellow
Health Services Research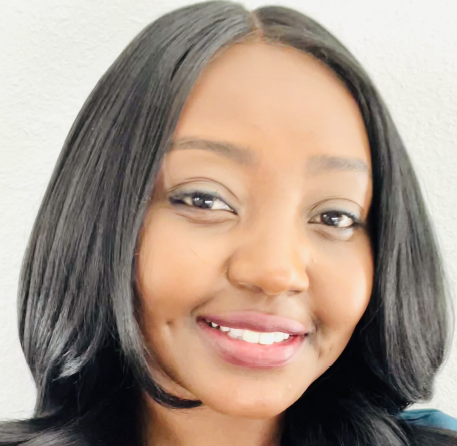 My research sits at the intersection of public health and economics. Within this area of study, the decisions we confront are multifaceted and impactful, with far-reaching consequences for both individual lives and broader societal structures. These decisions encompass a broad spectrum, ranging from policy choices that shape healthcare access and funding allocation to resource allocation within healthcare institutions and even the individual choices people make regarding their health. The economic considerations intertwined within these decisions extend beyond the immediate healthcare sphere. They encompass questions of economic equity and efficiency which resonate throughout society. I believe that through sound economic analysis, we can navigate these complex decisions more effectively. Such analysis has the power to guide us toward health care systems that are not only more equitable but also inherently aligned with the diverse and nuanced needs of individuals and communities."
At ACS since 2023
Research focus and accomplishments
Margaret Katana, PhD, MPH, MA, is a post-doctoral fellow of Health Services Research in the Surveillance & Health Equity Science department of the American Cancer Society (ACS). Working with internal and external collaborators, Katana's research centers on exploring the economic factors that influence healthcare systems and health-related decisions with the goal of ensuring health equity, eliminating health disparities, and improving health outcomes.
Publications
Morey, Jacob R., Margaret Katana, Lihua Li, Sam Hohmann, Ellerie Weber, and Bart Ferket. "Adoption and trends in the medicare new technology add-on payment program." Journal of General Internal Medicine 36 (2021): 2174-2176.
Weber, Ellerie, Tiffany Quan Chan, Yustinah Ndambakuwa, Margaret Katana, Cathy Troisi, and Vanessa Schick. "An Economic Evaluation of GRASSROOTS HEALTH: On-site Hepatitis B Testing and Vaccinating for Individuals Living in Permanent Supportive Housing." In APHA 2022 Annual Meeting and Expo. APHA, 2022.

Contact
Work Before ACS
The University of Illinois Chicago, Post-Doctoral Fellow in Health Economics and Outcomes Research
The University of Texas Health Sciences Center at Houston, Graduate Research Assistant
Optum


Natural Language Processing Specialist
Account Manager – Life Sciences
Senior Research Analyst
Professional organizations
American Public Health Association
The Delta Omega Honorary Society in Public Health
The International Society for Pharmacoeconomics and Outcomes Research
Education
PhD: Health Economics, The University of Texas Health Sciences Center at Houston
MA: Applied Economics, The University of Houston
MPH: Epidemiology & Biostatistics, Drexel University
BS: Zoology, The University of Wisconsin - Madison