1 in 10 Cancer Survivors Smokes
August 6, 2014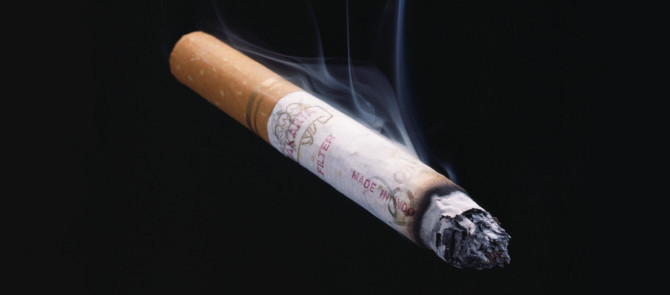 Even after getting through cancer, about 1 in 10 survivors still reports smoking about 9 years after a diagnosis. And, survivors who say they smoke consume an average of 15 cigarettes per day—almost a full pack.

These findings are from a survey of 2,938 cancer survivors, conducted and analyzed by American Cancer Society researchers. The results were published online August 6 in the journal Cancer Epidemiology, Biomarkers and Prevention.
Survivors who are young, female, less educated and with lower incomes are the most likely to smoke, according to the study.
Smoking habits also varied by cancer type, with bladder, lung, and ovarian cancer survivors the most likely to report they currently smoke. Nearly 1 in 6 bladder cancer survivors (about 17%) report they are smoking 9 years post-diagnosis, as do 15% of lung cancer survivors.
Not only can smoking cause cancer, but for those already diagnosed, the addictive habit can lead to worse treatment outcomes as well as a poorer health outlook—including getting cancer again.
The study found that about 1 in 3 survivors who currently smoke said they intend to quit. "These smokers need all the help they can get, and even if they're told they should quit smoking, and they want to quit smoking, they still might not be getting access to or know about all of the best treatment options," said the study's lead author, Lee Westmaas, Ph.D.
To help this group overcome the highly addictive habit, Westmaas sees health professionals playing an important role. "Making sure that doctors and healthcare providers continue to ask survivors about their smoking well after diagnosis, and providing resources to help them quit—whether that's quit smoking medications, counseling programs, or in-house hospital programs—is key.
"Cessation interventions that are tailored to the unique needs that survivors may face because of their diagnosis—such as pain, reduced physical functioning, feelings of anxiety, depression, or guilt—are also likely to help them succeed in quitting," adds Westmaas.
FOR MEDIA: For more information about this study, please see the press release.
American Cancer Society news stories are copyrighted material and are not intended to be used as press releases. For reprint requests, please see our Content Usage Policy.