Changing the Doctor-Parent HPV Conversation
January 14, 2015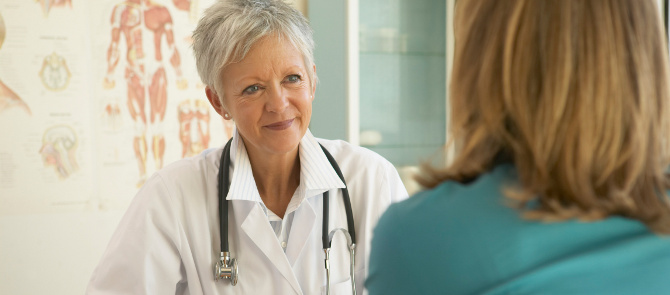 Vaccines that protect against the human papillomavirus (HPV) – the cause of nearly all cervical cancers – are very effective. Two HPV vaccines that have been available for years prevent infections with the 2 types of the virus that are responsible for 70% of all cervical cancers. And a just-approved new HPV vaccine can protect against about 90% of cervical cancers.
Some of these vaccines can also help prevent non-cervical HPV-related cancers such as those in the vulva, vagina, and anus, as well as help prevent genital warts. The vaccines are also likely to help protect against some other HPV-related cancers, such as penile and throat cancers, although more research still needs to be done to confirm this.
The problem is that a large portion of the population in the United States who could benefit from the vaccine is not getting it (or is not getting all 3 doses).
To be most effective, the vaccine should be given in early adolescence, and research shows that vaccination is up to twice as effective when given by age 14. This is likely because pre-teens make more infection-fighting antibodies than older teens, and very few have been exposed to HPV, which is usually transmitted through sexual activity. For this reason, the American Cancer Society and the Centers for Disease Control and Prevention (CDC) recommend vaccination for girls starting at ages 11 to 12. The CDC also recommends the vaccine for boys this age.
Only little more than 1 in 3 adolescent girls, though, had received the full 3-dose course in 2013, according to the CDC. Even fewer boys got all 3 doses – just 13.9%.
One of the biggest barriers to increasing the rate of HPV vaccination is getting more healthcare providers to recommend it in the same way they do other types of vaccines, according to gynecologist and Boston University researcher Rebecca Perkins. The issue isn't that providers aren't recommending it at all, says Perkins, "it is that they are representing it differently from other regular vaccines."
"For most vaccines, pediatricians will simply say, 'Your child needs these two vaccines today,' but for HPV, some pediatricians will say, 'Your child needs these two vaccines and we should talk about the HPV vaccine,' which makes it seem less important even though it is not," Perkins says.

Many Doctors Not Fully Prepared to Handle HPV Conversation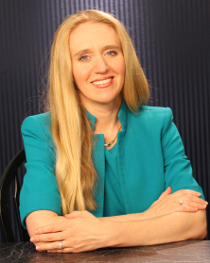 Perkins says doctors are talking about the HPV vaccine this way for two reasons. One issue is that many providers do not have the knowledge they need about HPV. Perkins says this is especially true for boys, noting many doctors "had no idea HPV could cause anything but genital warts [in boys]."
"The incidence of HPV-related head and neck cancers is rising and by 2020 it is predicted that HPV will cause more head and neck cancers than cervical cancers," Perkins says. And these cancers are much more common in men than in women.
The other issue is the sensitivity of talking about sexual activity. "HPV is a sexually transmitted infection, so in a lot of people's minds it brings up sexual activity and parents will say 'oh we don't need to talk about it yet, my child is not sexually active,' which is actually when you want to give the vaccine."
Getting Doctors Up to Speed on HPV Vaccine Message and Meaning
Perkins, with the help of an American Cancer Society research grant, developed a program to give doctors information and incentives to help them increase their HPV vaccination rates. Her initial test of the intervention shows it works. The comprehensive program:
taught providers about HPV,
gave them feedback on their personal vaccination rates compared to their peers and the nation,
helped them create and implement a plan to increase their HPV vaccinations rates,
incentivized them to follow through by giving them credits that they need to maintain their board certification if they showed improvement at the end.
A key part of the education the program provided was teaching doctors how to frame discussions with parents about the vaccine and how to respond to parents' concerns.
Perkins hopes to further test the program and streamline it to make it easier to disseminate widely.
Parents Also Play Important Role
Perkins's message to parents is simple: "They should take any child of theirs within the recommended age range to be vaccinated. There is no good reason not to get the vaccination."
For parents and providers who want to wait until a child is older, Perkins says don't. "Waiting until after age 14 to vaccinate a child is really going to limit the effectiveness of the vaccine because young kids and pre-teens make higher antibodies per dose, so they are going to get more protection, and they are more likely to not have been exposed to HPV as they likely have not been sexually active yet."
 
American Cancer Society news stories are copyrighted material and are not intended to be used as press releases. For reprint requests, please see our Content Usage Policy.