New Clues About How HPV Spreads in the Body
December 22, 2015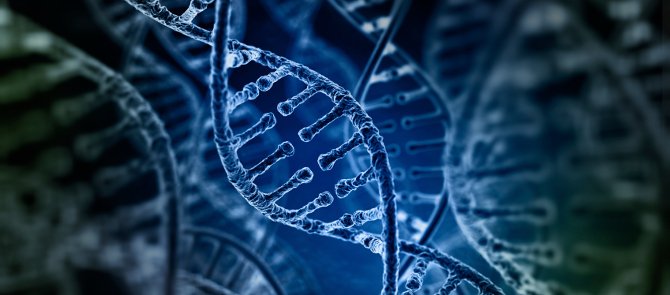 Advances in human papillomavirus (HPV) research have led to the development of three vaccines in the past decade, but they're not recommended for adults older than 26 due to limited effectiveness in this population. Given that HPV is the leading cause of cervical cancer and a major cause of other cancers, scientists are searching for more solutions.
Cary Moody, PhD, an assistant professor at the University of North Carolina-Chapel Hill School of Medicine, is advancing the research in the field, one micro-discovery at a time. Her lab is working to identify and understand the signaling pathways in cells that help HPV replicate and spread.
"The most important risk factor in HPV is the ability of the virus to persist, and in order to persist it has to replicate, meaning make copies of itself inside host cells," explains Moody, an American Cancer Society grantee.
With HPV infection, the virus enters the body and invades a host cell in the innermost (basal) layer of skin. As that cell divides, the HPV DNA also replicates, causing genetic mutations in the host cells that can eventually lead to cancer.
Although we know that infection with high-risk HPV causes cervical cancer, the detailed mechanisms of this process are not clearly understood. Moody is focusing on an aspect called the DNA damage response, which is a normal process by which cells identify, correct, and repair damage that can occur during normal cell division.
"You need activation [of this response] in order to repair the DNA so you don't accumulate mutations," which can lead to cancer. "We have found that HPV induces DNA damage, activates the response, and actually uses this response for replication," Moody says.
Recently, her lab focused on the role of two genes – Rad51 and BRCA1 (best known for its role in hereditary breast cancer). They help repair DNA, but Moody's research suggests that they're also required for the reproduction of HPV31, one of several high-risk forms of the virus. She expects to publish the details of her findings in 2016.
Moody's ongoing research on the DNA damage response may help our understanding of how HPV infection causes cancer at a cellular and molecular level, says William Phelps, director of the preclinical and translational cancer research program at the American Cancer Society.
"Now that we have effective HPV vaccines, rates of infection and cervical cancer will decline," Phelps says. "For those people without access to the vaccine, infection with high-risk HPV can still occur. A better understanding of how the virus persists may lead us to new treatment options."
American Cancer Society news stories are copyrighted material and are not intended to be used as press releases. For reprint requests, please see our Content Usage Policy.