Employee Rewards and Benefits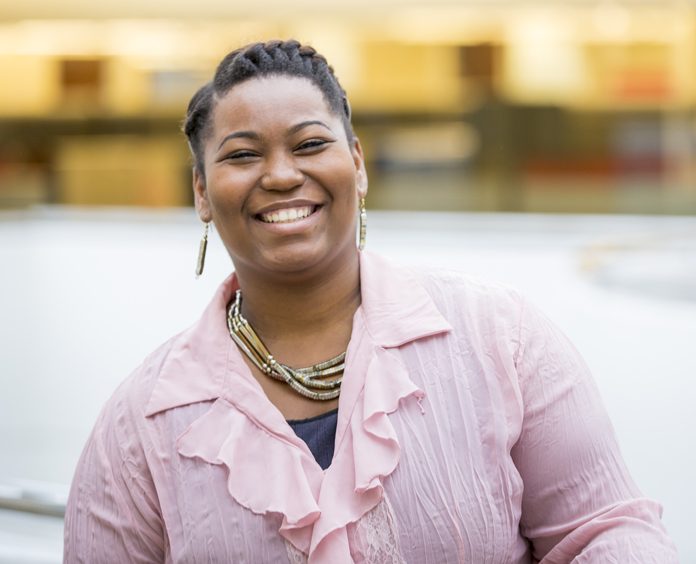 At the American Cancer Society we are as dedicated to our staff as we are to our mission. Part of that dedication includes providing our staff members with competitive benefit options to promote good health, financial security, work life balance, and peace of mind. To that end, Society staff members enjoy employment benefits that make this a truly great place to work.
 
Commitment to Work/Life Balance

As part of our commitment to a healthy work/life balance, we support alternative work arrangements, such as flexible work schedules and telecommuting.
Education and Development
Another major benefit is the opportunity to learn and grow. This begins with an informative company onboarding orientation when your start working with us, and it continues with multifaceted training opportunities and experiences that help you develop professionally and personally. We offer, and encourage our staff to participate in leadership development, mentoring, coaching, and job-specific training classes.
Right from the start, you'll work with your manager and team to map a path to career success by establishing clear professional and development goals through our performance management process. Manager and staff involvement is instrumental in determining these goals – as is the employee's participation.
For staff interested in continuing with their formal education, the American Cancer Society has numerous partnerships with online universities which offer our staff both financial and educational benefits.
Total Rewards and Employment Benefits
Health & Welfare Benefits
Employees scheduled to work at least 20 hours per week are eligible to participate in the Society's comprehensive benefit program.
The Society offers competitive medical plan options with four levels of coverage and cost so that you may choose the plan that best meets your individual and family needs. Our plans provide preventative screenings at 100% coverage in‐network.
We offer two dental options, a PPO and a DHMO. The plans are designed to encourage preventative care, which is covered at 100%, as well as coverage for basic and advanced dental services. The Society also offers vision benefits which provide coverage for routine eye examinations as well as glasses or contact lenses.
Disability and Insurance
The Society provides our benefit-eligible staff basic life insurance, accidental death and dismemberment coverage, business travel accident insurance, short-term disability and long-term disability coverage. We also offer voluntary employee supplemental life insurance, dependent life insurance, short-term and long-term disability buy-up options, and long-term care insurance.
Financial Wellness
The Society recognizes that a focus on financial wellness is key to maintaining a healthy and happy workforce. We provide resources and tools on a range of financial topics. We also assist employees in maintaining financial independence during retirement years by offering employees a 403(b)/401(k) plan with matching company contributions (6% match at 8% contribution) and several tax-deferred accounts: a health savings account, health care and dependent care spending accounts, and a commuter spending account.
In addition, we also offer a legal assistance plan, home, auto, and personal insurance discounts, gym membership discounts, and many more.
Healthy You Wellness Program
The Society's Healthy You staff wellness program supports a culture of health and wellness in the workplace to reduce our employees' risk of cancer and other serious illness. We provide resources for staff to achieve and maintain a healthy weight, support regular physical exercise, and manage stress.
Paid Time Off and Holidays
The Society has a very generous Paid Time Off (PTO) policy. Society staff earn several days Paid PTO based on years of service. There are nine paid company holidays each year, as well as two personal paid holidays.
Employee Assistance Program (EAP)
The Society's Employee Assistance Program (EAP) provides all staff a full range of services including monthly trainings, resources and confidential counseling to help deal with personal challenges. This coverage is for you and your family members and provides up to 8 counseling sessions per year per instance. 
Diversity at American Cancer Society
At the heart of our commitment to diversity and inclusion is the belief that we can better position ourselves to save lives every day by attracting, developing, and retaining a diverse staff unified in their dedication to the cause of saving lives from cancer.
We seek out and celebrate employees from different cultures, gender, sexual orientation, experiences, and geographies, with a variety of styles and viewpoints, to provide greater insight into our programs and services. The greater the diversity of our people, the better we can serve our communities. That is how we define success.
Employee Engagement Groups
Our Employee Engagement Groups (EEGs) are an example of how the ACS supports its commitment to diversity and Inclusion.  The EEGs are voluntary, employee-led groups that serve as a resource for their members and the Society by fostering a diverse, inclusive workplace aligned with our mission, values, goals, business practices, and objectives. Every EEG welcomes any and all members of the Society, including full-time, part-time, and temporary employees, regardless of identity, background, or heritage.  Our current EEGs include:
African American or Black EEG
Asian American and Pacific Islander EEG
genACS: millennial generation EEG
Lesbian, Gay, Bisexual, Transgender and Allies EEG
Mi ACS: Hispanic or Latino EEG
Military Family and Veterans EEG