Health Equity Ambassador (HEA) Program
The American Cancer Society (ACS) is committed to addressing the unequal burden of cancer in diverse communities. African American/Black, Hispanic/Latino, and uninsured individuals are more likely to develop and die from cancer than the general U.S. population. Limited access to quality health care greatly impacts one's ability to access early detection resources. This often results in late-stage diagnoses, which limits life-saving treatment options.
The goal of the Health Equity Ambassador (HEA) program is to promote cancer health equity and reduce cancer screening disparities through community outreach and education. The American Cancer Society and partnering organization(s), work together to mobilize a volunteer workforce of trained Health Equity Ambassadors, to help underserved individuals and historically marginalized communities prevent and find cancer early.
Program Mission
The HEA program's mission is to address cancer disparities by developing capacity to educate, mobilize, and engage diverse communities in cancer risk reduction.
 
Training
Train HEAs to deliver cancer prevention and early detection messages in the community
Health Resources
Provide linkages to community health resources
Increase Awareness
Increase awareness of the importance of breast cancer, colon cancer, prostate cancer screening, and clinical trials through one-on-one and group education sessions
Educate
Inform communities on nutrition and physical activity in cancer risk reduction
Program Improvement
Establish a standardized set of project outcomes and data capturing to facilitate ongoing evaluation for continuous process and program improvement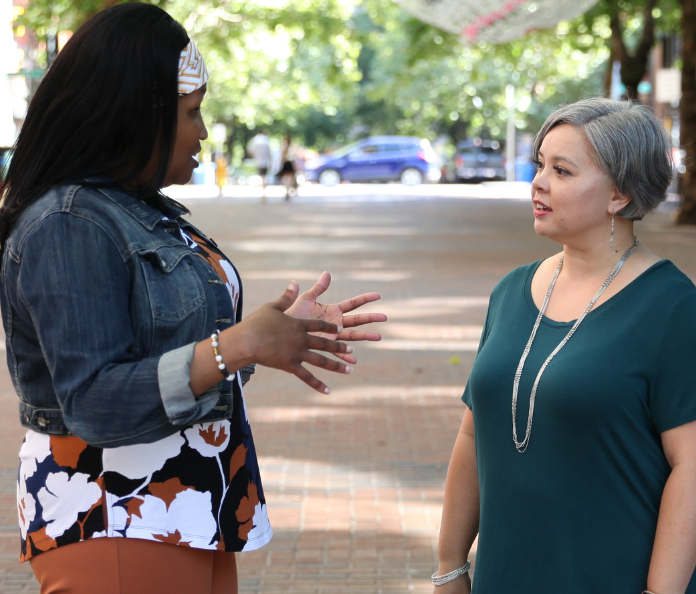 Health Equity Ambassadors work in their local communities and amongst their membership of their partnering organization to educate African American/Black, Asian, Hispanic/Latino, Native American and rural populations on cancer. Ambassadors provide outreach and education to the community to help individuals prevent cancer and find cancer early.
To date, more than 2,100 ambassadors have been trained reaching close to 500,000 people in communities across the country.
Training
Our ambassadors complete 2-5 hours of online and in-person training specific to breast cancer, colorectal cancer, prostate cancer, clinical trials, and motivational interviewing. Trainings will be accessible through the Society's Learning Management Systems.
Responsibilities of Ambassadors include:
Establish annual action plan integrating cancer education into chapter programming
Represent partnership with American Cancer Society in the community
Communicate effectively with diverse audiences
Provide accurate cancer information
Participate with health fairs and other community education events
Network with community members
Log event participation and contact with community members
Refer questions/request back to assigned ACS staff person
Provide annual partnership reports to share activities and impact with ACS