Raspberry-peach Yogurt Smoothie
This creamy smoothie is a great on-the-go breakfast. Not only that, it's a great way to get calcium and two servings of fruit in a jiffy.
1 cup frozen raspberries
1 cup frozen peaches
1 (6-ounce) container nonfat plain or vanilla yogurt
¾ cup apple juice
In a blender, combine raspberries, peaches, yogurt, and juice. Process until smooth.
If you prefer a tarter drink, use plain yogurt. For a slightly sweeter drink, add a teaspoon or so of honey or use vanilla yogurt.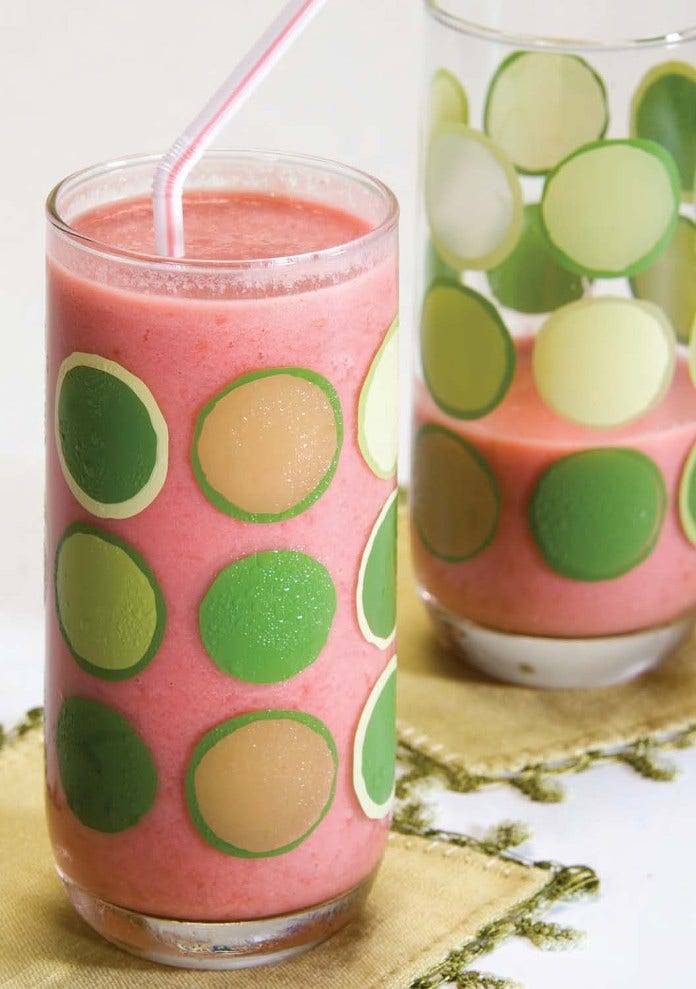 Per serving:
Calories 165
Calories from fat 5
Total fat 0.5 g
Saturated fat 0.1 g
Trans fat 0.0 g
Polyunsaturated fat 0.2 g
Monounsaturated fat 0.1 g
Cholesterol 5 mg
Sodium 60 mg
Total carbohydrate 37 g
Dietary fiber 2 g
Sugars 33 g
Protein 6 g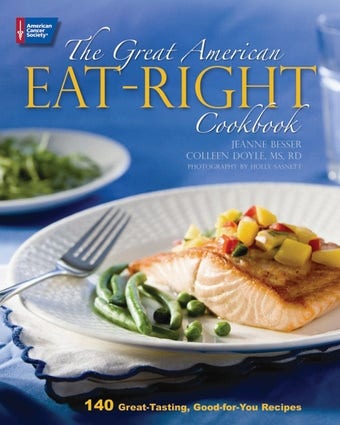 The Great American Eat Right Cookbook
Copyright ©2007 American Cancer Society.

Our lifesaving work is made possible thanks to generous supporters like you.
Donate now so we can continue to provide access to critical cancer information, resources, and support to improve lives of people with cancer and their families.