Skillz Fundraising Tournaments
The American Cancer Society (ACS) and Skillz have teamed up to bring you mobile gaming tournaments that raise funds to save lives and fight for a world without cancer.
Make your gaming count. From Solitaire Cube to Blackout Blitz, play your favorite game, and help the American Cancer Society attack cancer from every angle.
Once a quarter, compete in ACS mobile gaming tournaments in Skillz games to win great prizes and support ACS every time you play. Users who fund their game wallet for the first time will have 100% of their deposit contributed to ACS.
Join Skillz in the game, and join ACS in the fight!
How to Participate
Follow these three simple instructions to have fun, help save lives, and win prizes: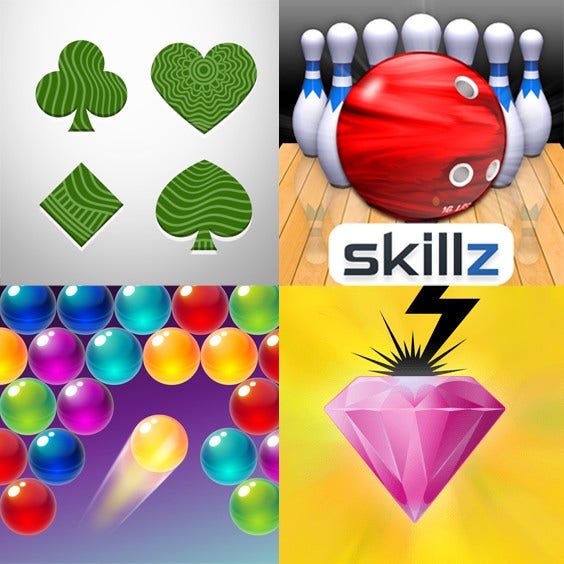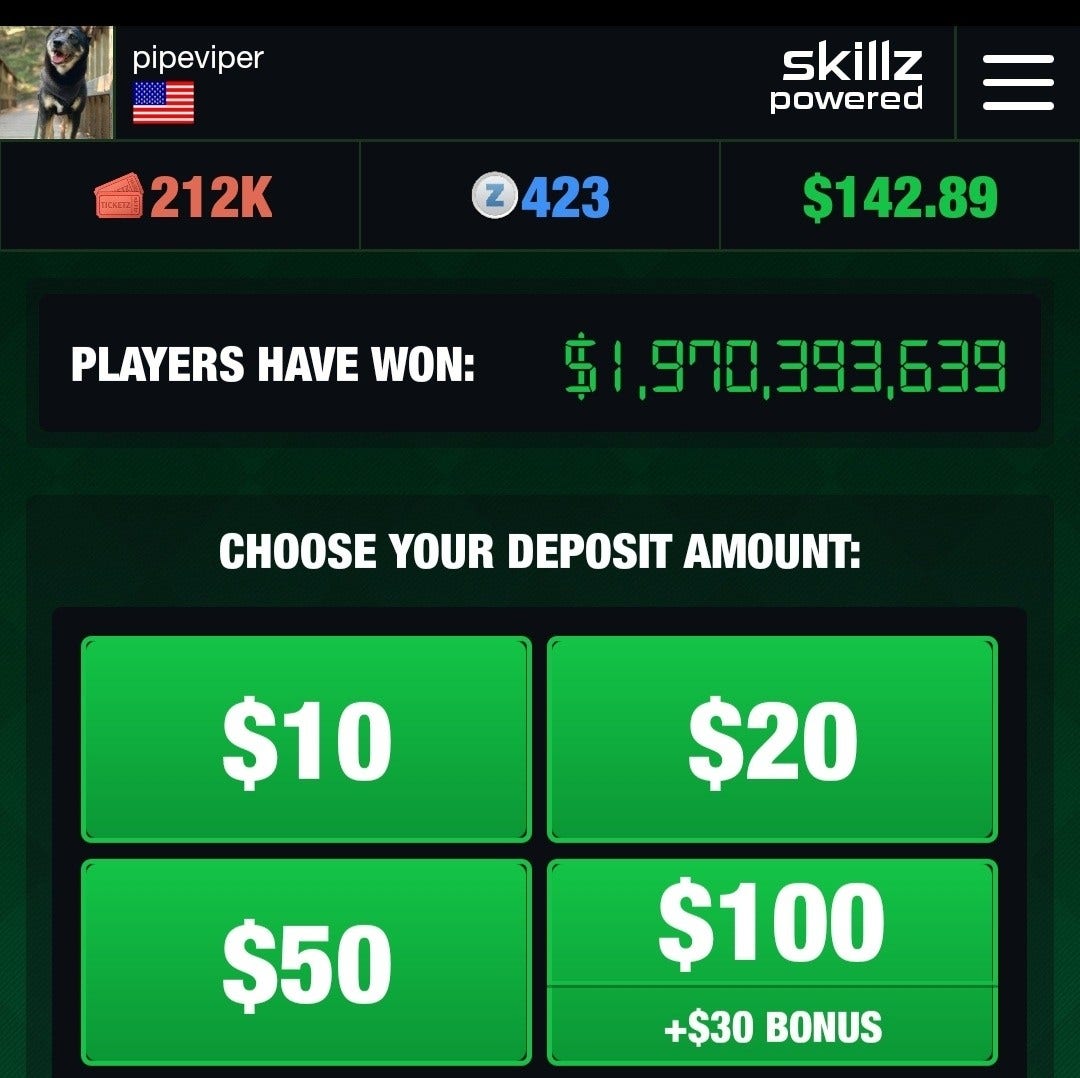 2. Fund your game wallet


Fund Your Game Wallet to DOUBLE your donation. Skillz will automatically match and donate 100% of your first deposit to the American Cancer Society.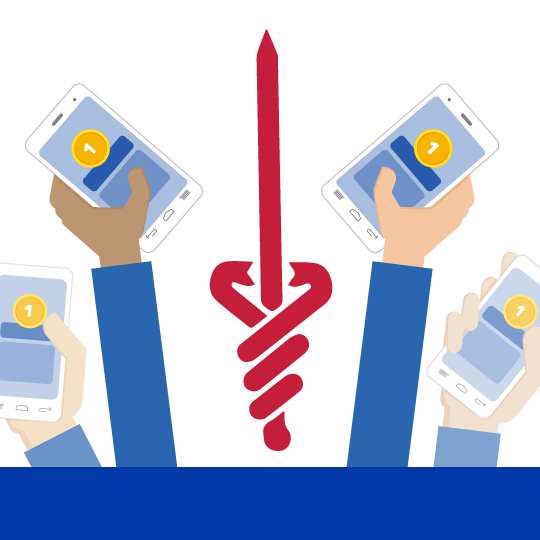 3. Enter any ACS tournament from the play menu & win awesome prizes
Start: August 28, 10 a.m. PDT
End: August 29, 10 p.m. PDT
Skillz will donate 100% of tournament net proceeds!
Prizes in tournaments include ACS swag, a 55-inch Samsung 4K TV, an Xbox One S, and a Microsoft Surface Go or similar items among many others. 
See more games. 
Text ACS SKILLZ to 69922 to receive tournament alerts**
Great Games, Real Winners
Millions of people have won real-world prizes playing Skillz games. The top 10 alone earned over $8 million dollars last year. Join the fight now!

Now you can play games on your phone while giving to the American Cancer Society

Skillz is the leading mobile eSports platform, driving the future of entertainment by enabling fun, fair, and meaningful competition across thousands of mobile games. The company works with 13,000+ game developers, leveraging its patented technology to host over 800 million tournaments for 18 million mobile players worldwide. Skillz has earned recognition as one of Fast Company's Most Innovative Companies, CNBC's Disruptor 50, Forbes' Next Billion-Dollar Startups, Entrepreneur Magazine's 100 Brilliant Companies, and the #1 fastest-growing company in America on the Inc. 5000. The company is headquartered in San Francisco and is backed by leading venture capitalists, media companies, and professional sports luminaries. Learn more about Skillz-enabled games by visiting www.skillz.com.
 
For each ACS Tournament or promotion launched from March 1, 2019 to August 31, 2020, the American Cancer Society® will receive 100% of the net revenue of the tournament entry fees and 50% of the deposits from use of the promo codes. ACS does not endorse any service or product. The American Cancer Society does not endorse any particular product or service. Any links provided to websites of other companies are for convenience and are not an endorsement of a service or product. 
*Offer available only to new users upon their first deposit in any Skillz game. 100% match of initial deposit also adds 10% in-game Bonus Cash to your account. Bonus Cash can be used to play cash games, and cannot be withdrawn. In order to be eligible for donation matching, any initial deposit amount excluding bonus cash may not be withdrawn within 2 weeks.
Prizes vary by game and player skill tiers. Some states do not allow cash competitions - See prize details. 
Tournament net proceeds are calculated as entry fees less prizes and tournament administration fees. Prizes may vary in select games. Delivery of physical prizes will take up to 2 weeks if you live in the continental U.S. and up to 3 weeks if you live outside the continental U.S. New users may not immediately see the tournaments post installing, we recommend users install before the event begins. All games are skill based and tested to ensure fairness. Skillz real prize tournaments are not allowed in a few limited locations. Details on restrictions. User terms and conditions apply.
**Message and data rates may apply.