5 Questions with Oncology Social Worker Ashley Varner
December 10, 2015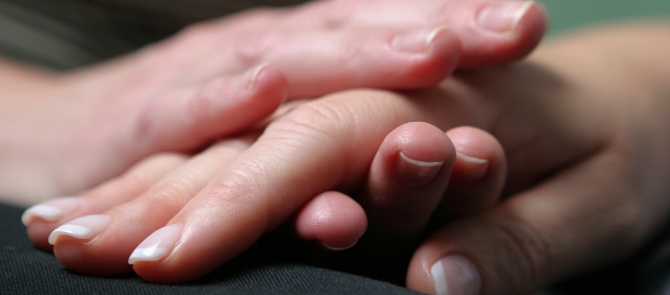 Ashley Varner understands the emotional impacts of cancer better than most: The oncology social worker has spent nearly 20 years providing care and counseling to patients and their families. During that time, she says, she has seen remarkable advances in cancer research but not enough progress in her specialty.
"We can provide treatments and effectively prolong life, but if we don't treat the whole person – and patients [and their caregivers] are left emotionally harmed by what they've been through – I'm not sure we've done our very best by them as a medical profession," says Varner, MSW, OSW-C, manager of psychosocial oncology at Anne Arundel Medical Center in Maryland.
Varner wants to develop more evidence-based interventions, so she recently went back to school to earn her PhD in social work from The Catholic University of America in Washington, DC. Her dissertation project, funded by an American Cancer Society doctoral grant in oncology social work, focuses on caregivers of brain tumor patients.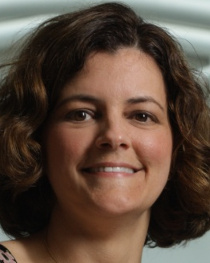 We caught up with Varner to learn more about her interest in caregiver research.
You already had several degrees and a successful career in oncology social work – speaking, publishing, and practicing. Why go back for a PhD now?
In the field of social work, a Master's is considered the terminal degree for direct patient care and counseling. But I am also interested in contributing to the evidence base as a researcher, and the PhD coursework provided me with more training in research methods. There isn't enough published information about the [psychosocial] impact of cancer, or what interventions can help.
What draws you to brain tumors?
From 2003 to 2008, I worked in neuro-oncology at Johns Hopkins. In my experience with patients and their caregivers, a malignant brain tumor is one of the most feared cancers because it's not only life threatening, but also personality threatening. Caregivers struggled to figure out how to balance empowering their loved ones to make decisions, with trying to figure out if their loved ones' decision-making capacity was impaired by the brain tumor. Brain tumors can affect so many different areas, from mobility to reasoning to judgment.
What have you discovered so far in your current research?
There are maybe less than 50 articles that have looked at the impact of cancer on caregivers of those with primary malignant brain tumors. What is out there is that caregivers feel overlooked and struggle with finding that balance of being helpful but not infantilizing their loved ones. There's early evidence that caregivers of those with brain tumors have a greater incidence of posttraumatic stress disorder (PTSD), or at least symptoms of PTSD.
Next I'll be conducting in-depth interviews with brain tumor caregivers. The questions I'm looking at are: How does living with an adult diagnosed with a malignant brain tumor affect the well-being of an adult caregiver? And what are the psychosocial needs of these caregivers?
What do you hope will come of the project?
I hope we will be able to develop an online intervention that specifically speaks to caregivers of those with brain tumors and other types of cancer, and gives them tools for coping as well as information and answers.
You've also done research on the financial impact of cancer. How does that tie in to your future plans?
Here at Anne Arundel, we found that [a majority of] patients experience financial distress as a result of their cancer diagnosis, so we developed programs to identify and address it. For instance, we now routinely talk with patients about financial distress and the tools we have to mitigate it. In the future, I'll be looking for the best opportunities to do meaningful, impactful research, so I can see myself moving forward in both of these areas of research that I have tremendous passion about.
American Cancer Society news stories are copyrighted material and are not intended to be used as press releases. For reprint requests, please see our Content Usage Policy.