Adults Take In 200 More Calories Per Day When They Eat Out
August 15, 2014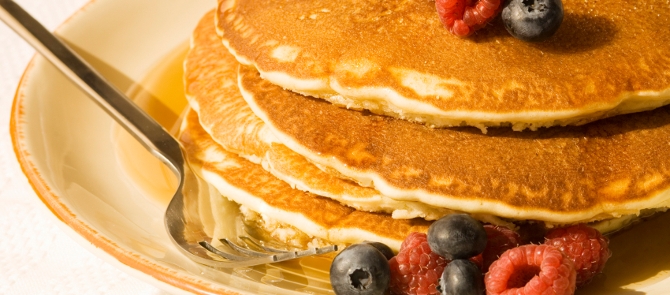 When adults in the United States eat out, they are consuming around 200 extra calories per day. This increased intake occurs whether they eat at a full-service or fast-food restaurant.
These findings are from a new study led by American Cancer Society researcher Binh Nguyen, Ph.D., and published online Aug. 7 in the journal Public Health Nutrition. The authors analyzed nationally representative data from surveys of 12,528 adults aged 20 to 64, conducted from 2003 to 2010.
Not only are people taking in more calories when they dine out, but they are also consuming less nutritious food. Adults in the study who ate at a restaurant consumed more saturated fat, sugar, and sodium.
Black adults consumed even more extra calories when eating out compared with whites and Hispanics. The authors said this finding is "concerning given other evidence that they [blacks] consume a higher percentage of their total energy from fast-food restaurants than their white and Hispanic counterparts."
Additionally, lower-income adults consumed more calories when eating out than did those with higher incomes.
The authors concluded that "policies aimed at improving diet and reducing energy intake from restaurant sources will help to reduce racial and socioeconomic disparities in Americans' diets."
The study's findings also highlight what is likely one of the factors contributing to higher obesity rates nationwide – as well as the particularly high obesity rates among blacks and low-income adults.
For Nguyen, the connection between the findings and obesity is clear. "If you eat out 2 days per week (the average prevalence in the study) and do not exercise or reduce intake during the day, the additional caloric intake is about 20,000 calories per year, the equivalent of about 6 pounds annually," said Nguyen.
FOR MEDIA: For more information about this study, please see the press release.
American Cancer Society news stories are copyrighted material and are not intended to be used as press releases. For reprint requests, please see our Content Usage Policy.