Pain Buddy Avatar Helps Children Manage Cancer Pain at Home
September 8, 2015
Measuring pain in children with cancer can often be a challenge, especially after they check out of the clinic or hospital. Sure, a young boy or girl can tell you where something hurts now -- but it might be tough for them to accurately recall what they felt like a week or two ago when the doctor asks at their next appointment.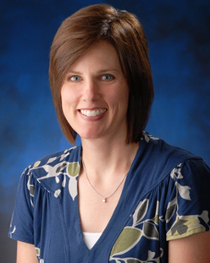 "We are really bad reporters of our pain unless asked in the moment," says Michelle Fortier, PhD. She works in the department of anesthesiology and perioperative care at University of California, Irvine. "So, when kids come into the cancer clinic, and I ask them about pain in the last few weeks, I am not getting very good data."
Quality pain information is crucial in helping childhood cancer patients remain as comfortable as possible throughout their treatment journey. Unlike decades ago, most children today receive treatments like chemotherapy as an outpatient, leaving their parents or caregivers with the task of managing pain at home, Fortier says.
"Even though we now have these great cancer interventions for children, they are still reporting pain throughout treatment," Fortier explains. "Most kids report moderate to severe pain during cancer treatment, some as often as three times a week." Yet, she says, many kids are afraid to discuss their pain because they don't want to upset family members. Some also worry it might mean the cancer is getting worse or they'll have to be admitted to the hospital or stop fun activities.
A pain journal or diary can be a helpful way to track pain in children with cancer. However, it might seem like homework to some. Fortier thinks she's created a better way: Turn the task into an interactive video game that delivers real-time pain alerts to doctors about their patients. The American Cancer Society- funded project is called Pain Buddy.
Pain Buddy
"Pain Buddy is a web-based program that allows children to report pain at home, as they have it," says Fortier. "It arms kids with things they can do to give them more of a sense of control over symptoms and pain."
The novel program works on any desktop or laptop computer that is connected to the Internet. A walking, talking Panda avatar helps children navigate and complete the diary each day. It asks questions like:
• Have you had pain, nausea, or fatigue today?
• How much do these symptoms bother you?
• What are you doing to make yourself feel better?
Kids earn digital coins for each pain diary they complete, which can be used to unlock additional avatars or fun accessories, like hats or glasses. Background and splash pages can also be personalized to the child's liking.
The daily diary information is sent to a server at the clinic, where the child's health care provider can access it at any time. If a child reports pain or symptoms that suggest he or she needs more help, Pain Buddy delivers real-time alerts to the health care team.
"We worked with the oncology team to develop alert algorithms," Fortier explains. "If a child says he has pain that is moderate and lasting a few days or is severe, then the Pain Buddy program immediately notifies the health care provider, who can then contact the family and make recommendations for treatment."
Information from Pain Buddy will help parents and health care providers understand pain patterns in children during cancer treatment. For example, a child's entries might reveal that pain always spikes two days after chemotherapy. Such data allows for better pain management and prevention.
Another unique feature of the digital diary: "It is built to teach kids skills to do at home that can help when they are having pain," says Fortier. The "Discovery Skills" section of the tool shows children how to perform pain-relieving exercises like deep breathing, progressive muscle relaxation, and mindfulness.
Empowering and Engaging Children
Pain Buddy is now being tested by a handful of children with cancer, who are completing the diary twice a week for 10 days. Fortier hopes to start a larger-scale randomized study by the end of the year involving children ages 8 to 18 with any type of cancer. One group of children will receive Pain Buddy with all the features including the skills section, and the other half will only receive the pain diary. Findings from that study will help determine if children are happy with the tool and if it actually improves their symptoms and quality of life.
"We want to engage kids in their treatment in a fun way that really just improves their cancer treatment experience," explains Fortier. "The goal is to make this the standard of care in any child in the country undergoing cancer treatment."
American Cancer Society news stories are copyrighted material and are not intended to be used as press releases. For reprint requests, please see our Content Usage Policy.