Working to Change the Future of Colon Cancer
March 1, 2016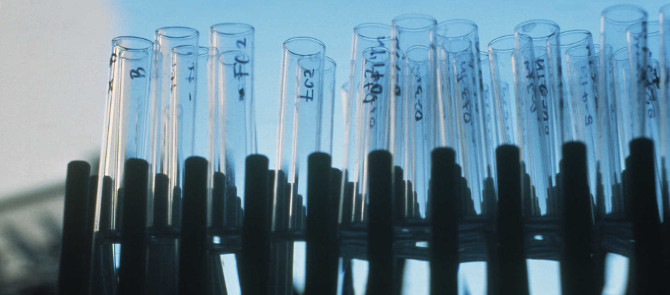 March may be colorectal cancer awareness month, but many of us are aware of the disease every day. Approximately 1 in 20 Americans will be diagnosed with cancer of the colon or rectum in his or her lifetime, according to Colorectal Cancer Facts & Figures 2014-2016. And African Americans are especially hard hit: Colorectal cancer death rates are 50% higher in black men than in white men.
The American Cancer Society currently funds nearly 100 grants to help find more and better ways to prevent and treat colon and rectal cancer. Here are just 4 of the many promising research projects.
Clinton Allred, PhD, at Texas A&M University, is researching the role of estrogen in the suppression of colon tumor formation – and exploring whether dietary compounds that act like estrogen, called phytoestrogens, may play a similar role.
Jennifer Weiss, MD, at the University of Wisconsin, is conducting research to inform the creation of a toolkit that will help healthcare systems nationwide increase their colorectal cancer screening rates.
Lisa Tussing-Humphreys, PhD, at the University of Illinois, notes that obesity is associated with changes in the way the body metabolizes iron, which in turn can lead to inflammation in the colon. To learn whether this chain of events increases colorectal cancer risk, she is testing two diets designed to reduce intestinal iron exposure versus a control diet, in obese women.
Connie Arnold, PhD, at the Louisiana State University Health Sciences Center, is testing different health literacy interventions to increase colorectal cancer screening among low-income and underinsured populations.
American Cancer Society news stories are copyrighted material and are not intended to be used as press releases. For reprint requests, please see our Content Usage Policy.