Senior Vice President
Surveillance & Health Equity Science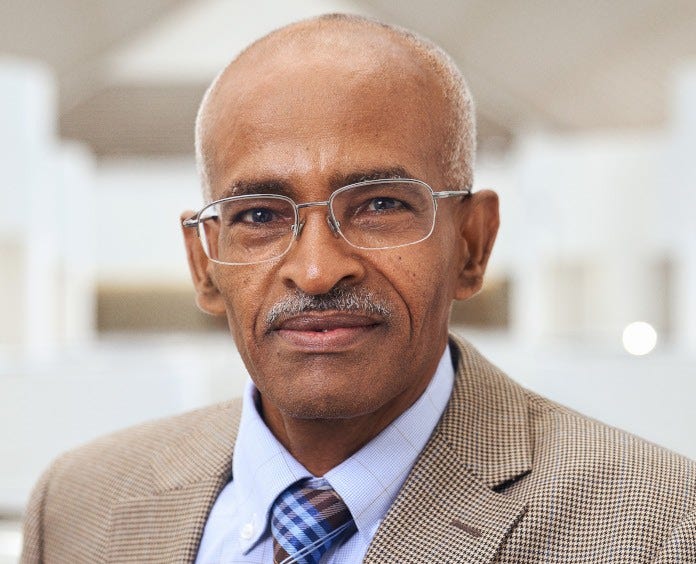 At ACS since 2001
Ahmedin Jemal, DVM, PhD,  is senior vice president of the Surveillance & Health Equity Science Department of the American Cancer Society (ACS). His primary goal has been to build a strong interdisciplinary team of cancer surveillance, health services, tobacco control, and disparities researchers in order to strengthen the scientific basis for broad and equitable application of cancer prevention and control in the United States and worldwide. 
Research focus and accomplishments
Jemal has a broad interest in the areas of surveillance and health services research, with a focus on disparities and social determinants of health and the effects of public health policies and programs on access to cancer care and outcomes in order to accelerate the application of known interventions broadly and equitably to all populations.
His work has informed public health policies and served as a catalyst for etiologic research. For example, his findings on the positive effects of the Affordable Care Act on cancer care and outcomes have been used to defend the law, while his findings on emerging cancer trends in young adults have motivated large scale etiologic researches.
Publications
Jemal serves as Senior Editor of Cancer Epidemiology Biomarkers & Prevention.
In addition to many chapters in primary reference books for cancer epidemiologists and oncologists, and editorials, Dr. Jemal has published over 400 scientific articles with an H index of 127. His articles have appeared in major clinical and epidemiology journals including NEJM, JAMA, JCO, JNCI, and Lancet Public Health.
For a full list of Jemal's publications, visit his Google Scholar page.
Contact
ahmedin.jemal@cancer.org
404-329-7557
Professional organizations
American College of Epidemiology
American Joint Committee on Cancer (AJCC), Executive Board Member
American Society of Clinical Oncology
BMC Cancer, Advisory Board Member
CA: A Cancer Journal for Clinicians, Advisory Board Member
International Association of Cancer Registries
North American Association of Central Cancer Registries (NAACCR), Plenary Committee
Education
Postdoctoral Fellowship: Cancer Epidemiology, National Cancer Institute, 1998-2001
PhD: Veterinary Medical Sciences, School of Veterinary Medicine, Louisiana State University, 1997
MS: Veterinary Science, School of Veterinary Medicine, 1993
DVM: School of Veterinary Medicine, Addis Ababa University, 1986