Associate Scientist II
Study Management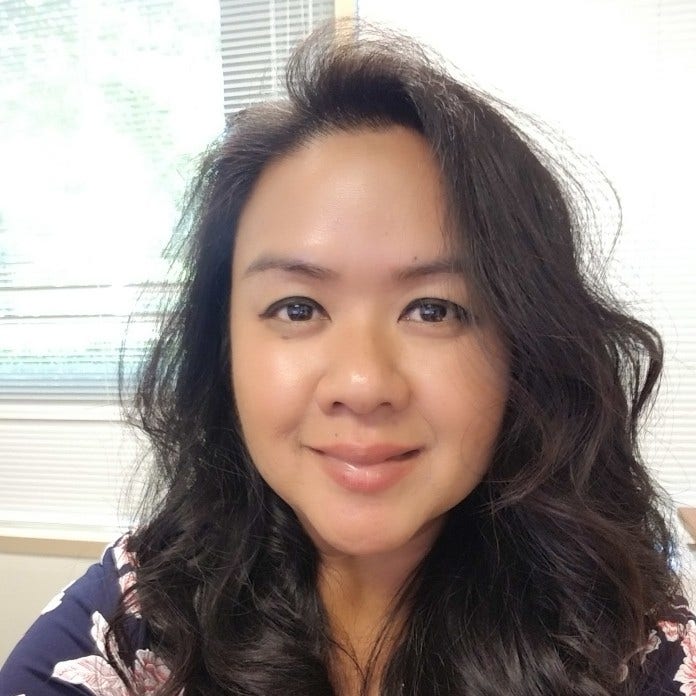 What Cancer Registrars Do
During the more than 20 years that I've worked with the American Cancer Society's Study Management team as a cancer registrar, I've often been asked, "What do cancer registrars do?" We're data information specialists who collect facts from cancer registries. Cancer registrars capture a complete history, diagnosis, treatment, and health status for every cancer patient in the US. I'm the cancer registrar who collects cancer data about Cancer Prevention Study-II and CPS-3 participants. Cancer registrars report these cancer statistics for researchers, health care providers, and public health officials to help them monitor cancer trends, evaluate cancer patterns in populations, plan and evaluate cancer control programs, set priorities for allocating health care resources, and study cancer causes as well as prevention strategies."
At ACS since 2001
As a cancer registrar, Den E, BA, CTR, is a data information specialist within the Study Management team in Population Science.
Researchers in Population Science rely on her to have the data they need for research projects involving American Cancer Society  Cancer Prevention Studies (CPS). Her work specifically involves identifying cancer cases in the participants of CPS-II and CPS-3, ensuring data completeness, and making sure data are in compliance with standards. 
Research Focus and Accomplishments
I find my work as a cancer registrar meaningful. The data I help collect helps with cancer control, epidemiological research, public health planning, and ultimately the quality and improvement of patient care.  
For the past 20 years, I have seen the specific needs and demands of researchers affect the type of data that's collected. It's also the thriving research community, that leads to new data standards.
Part of the reason I'm essential to my group is because I provide the historical knowledge base on existing data items as well as new ones. One thing's for sure—research is not stagnant.
Contact

Professional organizations
Georgia Tumor Registrar Association (GATRA)
Education
BA: Agnes Scott College in Decatur, GA
CTR: Certified Tumor Registrar
Personal life
I live in Johns Creek, Ga with my son Ethan. I also work as a part-time contractor with Registry Partners to help cancer hospital registries that are behind. My current client is Stanford Health. My dreams are to hike the Appalachian Trail and visit all the national parks in the US.