Associate Scientist I
Data Analysis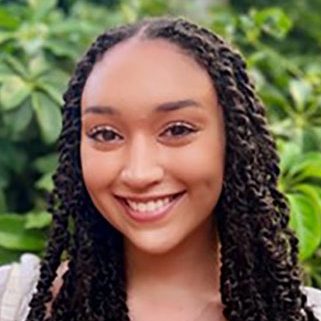 I've always been interested in pursuing a career at the intersection of human health, scientific research, and sociology with a purpose of bettering the lives of others. Studying public health helped me to build the necessary skills to do this, which is how I became passionate about data analytics and started working as an analyst for ACS."
At ACS since 2023
As an Associate Scientist I in Data Analysis, Olivia works with American Cancer Society (ACS) primary investigators and external collaborators to conduct analyses to further cancer research. She works with large cohort data from both Cancer Prevention Studies 2 (CPS-II) and 3 (CPS-III) to better understand potential cancer risk factors.
Her analytic work consists of organizing datasets, statistical programming, and statistical modeling in cancer research.
Research focus and accomplishments
Anike has many research interests, including infectious diseases, health disparities, and cancer epidemiology. Her previous research has mainly focused on analyzing potential health risks and adverse health outcomes for underrepresented minority populations. 
Her most recent independent research project was on the association between hormone therapy and blood sugar in transgender populations compared to cisgender populations.
Her goal is to focus on contributing more knowledge to under-researched areas of public health. 
Contact 
Work before ACS
American Cancer Society, Coding Research Assistant
Woodruff Health Educators Academy, Emory University, Evaluation and Research Assistant
Winship Cancer Institute, Student Assistant
Education
MPH: Epidemiology, Rollins School of Public Health, Emory University, 2021-2023
BS: Biology, The Ohio State University, 2017-2021
Personal life
I am from Lima, OH which is where I live now after spending the past couple years in Atlanta, GA. I have a cat named Lucky and two dogs - Luna and Kirby. I love trying new things, whether it be trying new food, listening to new music, or traveling to a new place.