700 ACS CAN Advocates Heading to Washington, D.C. to Meet with Congress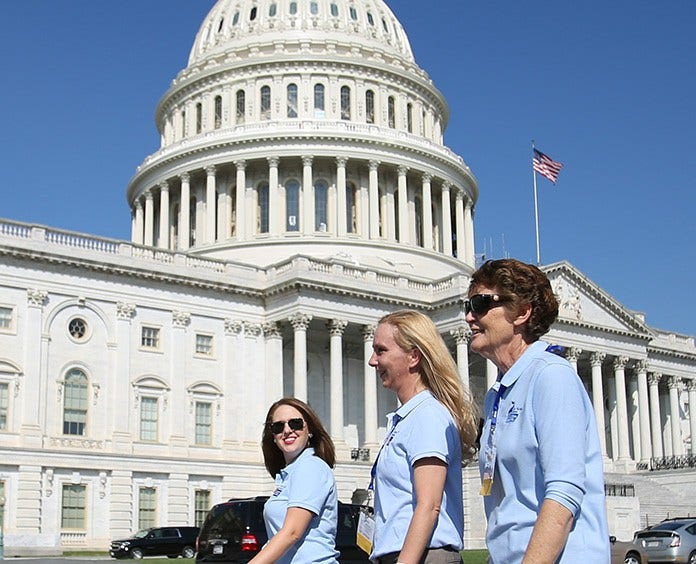 Advocates will call on Congress to make fighting cancer a top priority.
Ever wonder how the American Cancer Society's advocacy affiliate, the American Cancer Society Cancer Action Network (ACS CAN) works to do the following?

Dramatically increase federal funding for cancer research
End smoking in restaurants, bars, and workplaces in more than 30 states
Ensure all women have access to lifesaving mammograms
And so much more
The American Cancer Society's nonpartisan, nonprofit advocacy affiliate, ACS CAN, is the nation's leading cancer advocacy organization.
With volunteer-led teams in every state and all 435 congressional districts, ACS CAN and its volunteer advocates are helping to save lives by working with lawmakers at every level of government to pass laws that improve our ability to prevent, detect and treat cancer.
An important step in that success is ACS CAN's annual Leadership Summit and Lobby Day held every September. About 700 ACS CAN advocates will be traveling to Washington, DC, to participate in three days of hands-on training, educational seminars and events. They'll be preparing for a day on Capitol Hill meeting their members of Congress to make sure they understand their critical role in the fight against cancer.
Similar to many American Cancer Society events, ACS CAN will honor cancer survivors and remember those lost to the disease. On September 12, more than 25,000 Lights of Hope – each decorated with the name of a friend or loved one impacted by cancer – will circle the reflecting pool in front of the Lincoln Memorial. This inspiring sight will serve as the backdrop for a very moving Lights of Hope ceremony.
Learn more about this incredible week of events and how you can get more involved at acscan.org/lobby-day.