A New Intervention for Improving Health After Cancer
April 18, 2014
Cancer survivors' health habits can make a significant difference in their quality of life after treatment. Good choices – including getting regular physical activity and eating well – can decrease a survivor's risk of recurrence and of developing a different type of cancer as well as other chronic diseases such as heart disease and diabetes.
Making the right health choices after cancer is so important that the American Cancer Society in 2012 published nutrition and physical activity guidelines specifically for cancer survivors. These include maintaining a healthy weight, engaging in regular physical activity, and consuming a diet high in vegetables, fruits, and whole grains.
A healthy lifestyle can also help survivors better cope with long-term physical effects of treatment in daily living and maintain their independence.
As is the case for most people, though, cancer survivors often struggle to make good health choices. A 2008 American Cancer Society study found that less than half of cancer survivors were getting the recommended amount of physical activity and fewer than 20% were eating the recommended amount of fruits and vegetables.
With nearly 14 million cancer survivors living in the United States today and more than 1.5 million new cancer cases each year, increasing this group's adherence to a healthy lifestyle can mean not only better quality of life for a substantial number of people, but also a potentially significant reduction in overall healthcare costs for the nation. The challenge of just how to do this, though, remains.
Wendy Demark-Wahnefried, Ph.D., a nutrition scientist at the University of Alabama at Birmingham, may have a solution. Demark-Wahnefried has developed an intervention that is proven to improve cancer survivors' health behaviors. And now, she plans to use her just-awarded American Cancer Society Clinical Research Professor grant to turn her program into a web-based solution that all survivors could easily access. The grant itself is given only to select researchers who have already made significant, course-altering contributions in the area of clinical cancer research.
Health Messaging Personalized for Cancer Survivors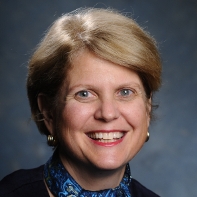 Demark-Wahnefried has conducted a series of studies during her career aimed at learning about the health challenges cancer survivors face and testing strategies for getting survivors to lead healthier lives during and after treatment. She has found that cancer survivors who get personalized health advice via telephone counseling and mailed print materials are more likely to improve their lifestyles and to maintain the better habits over time.
Demark-Wahnefried and her team have developed a library of thousands of health messages tailored to cancer survivors' unique needs. She says that survivors can overcome the health challenges they face and "a lot of our interventions are aimed at overcoming those barriers specifically." For example, survivors may experience taste changes after treatment and certain foods may not be appealing to them. So, Demark-Wahnefried has created custom messaging about how a survivor can deal with that issue.
She intends to use the five-year Clinical Research Professor grant to build a prototype of the web-based offering she has envisioned, which would be available across device types – desktop, mobile, and tablet. One of the first items on her to-do list is to adapt the interventions she has already developed and tested for the web. She is excited about the possibilities – "we will be able to convey messages a lot more graphically and interactively."
The big question, she says, is how to keep survivors engaged and coming back over time. To try to answer this, Demark-Wahnefried and her team will conduct focus groups with survivors to find out what they want in this intervention, such as how often they want to be contacted, whether they prefer getting information via text message, etc.
She hopes her new intervention will fill what she sees as a major void. "Cancer survivors are such a big group that it is difficult to have a program that reaches everyone – such as those in small towns – so to provide a resource that can be available to everyone is why this is needed."
American Cancer Society news stories are copyrighted material and are not intended to be used as press releases. For reprint requests, please see our Content Usage Policy.