5 Questions with HPV Researcher Rebecca Perkins, MD
November 20, 2015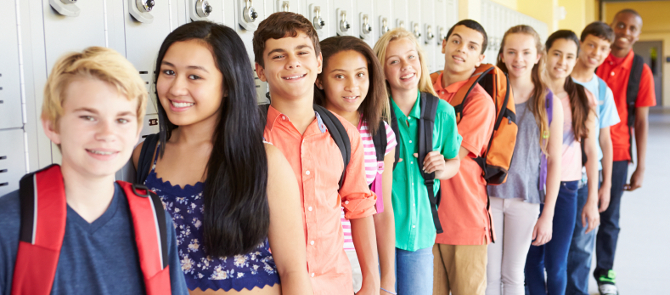 Gynecologist and researcher Rebecca Perkins, MD, is on a mission to make human papillomavirus (HPV) vaccinations as common as any other childhood vaccine – especially in low-income and minority communities.
With funding from an American Cancer Society grant, Perkins serves as lead investigator of a pilot educational program designed to increase vaccination rates for HPV. The sexually transmitted infection causes nearly all cases of cervical cancer (as well as other cancers that also affect men, including throat cancer). Earlier this year we wrote about the initial success of the program, which educated health providers about HPV and helped them implement a plan to boost vaccinations at two community health centers in the Boston area. Last month the Society awarded Boston Medical Center, where Perkins practices, a $1 million research grant to expand the program to five more local health centers. This phase of the project will include studies on methods of coaching to help providers talk to families about why it's important to vaccinate their children – both boys and girls.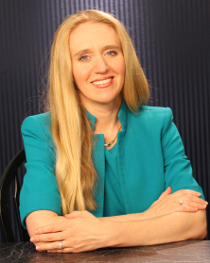 Get to know more about this cancer-intervention researcher. (Photo credit: Massachusetts Medical Society)
Q: Why did you decide to go into medicine? What about research?
A: On a volunteer trip I took to Honduras back in college, a mother came up to me and asked for help after her eight-year-old son had cut his foot with a machete. I had my little Johnson and Johnson first aid kit and all I could offer was a Band-Aid. I decided after that experience to become a doctor.
During my residency I went back to Honduras as a medical volunteer with an organization that was doing cervical cancer screening. I helped design a program that compared the effectiveness of pap smears to a visual inspection technique. That was my first venture into research, and the experience sparked my passion for cervical cancer prevention.
Q: In addition to your pilot program, what else have you been up to in 2015?
A: I've been finishing up a CDC-funded study interviewing providers and parents around ways to improve rates of HPV vaccination. My other projects include guest editing a special 2016 issue of Human Vaccines and Immunotherapeutics, on the topic of HPV vaccinations, and leading the survivor involvement task group for the American Cancer Society's HPV Vaccination Roundtable, The goal of the task group is to bring the voices of survivors of HPV-related cancers into the national discourse around HPV vaccination. Working with cancer survivors for this project has been an incredibly rewarding and inspiring experience.
Q: Do you face any challenges in getting patients vaccinated for HPV?
A: As a gynecologist I see very few children, but I do see a number of young women who missed getting vaccinated at the recommended age of 11-12, but are still eligible for vaccination. I've only ever had one patient decline the vaccine after I've talked to them about it. I also talk to moms, when I'm doing their cervical cancer screening, about the importance of HPV vaccination for their sons and daughters. Most of the women I talk to are very receptive to the idea of HPV vaccination. I work with a large immigrant population, and many women come from countries where they have witness childhood deaths from vaccine preventable diseases.
Q: As both a physician and researcher, why do you focus primarily on low-income and minority populations?
A: Cervical cancer is a cancer of disparities: You see most cases in women who don't have access to preventive services. In the past, preventive services meant screening and treatment, but now it means screening, treatment, and vaccines. I focus on this population because there's a health disparity here that we can fix. Cervical cancer is a disease that's almost 100% preventable.
Q: In a sentence or two, can you explain why the HPV vaccine is so important?
A: The vaccine prevents a virus that we know causes six different types of cancer, and it's very safe. There's just not really a reason to delay vaccination or not vaccinate because you're putting your child or yourself at risk.
American Cancer Society news stories are copyrighted material and are not intended to be used as press releases. For reprint requests, please see our Content Usage Policy.