Meeting the Needs of Long-Term Cancer Survivors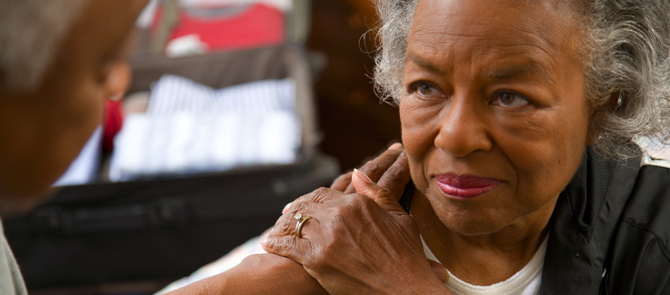 There are currently more than 14 million cancer survivors in the United States – many of them are long-term survivors, living 5, 10 or more years after receiving their diagnosis. In fact, the majority of survivors were diagnosed 5 or more years ago.
Although survivors can lead long, healthy lives after cancer, they often have physical, emotional, or even financial needs that may continue for many years after being diagnosed. Drawing attention to the challenges cancer survivors often face is one of the goals of National Cancer Survivors Day, observed the first Sunday in June each year.
To better understand and address the needs of cancer survivors, the American Cancer Society conducts studies of this population on an ongoing basis through its Behavioral Research Center. Earlier this year, this research group published a study of what cancer survivors say in their own words their needs are.
The analysis, published online January 12 in the journal Cancer, included responses from 1,514 cancer survivors surveyed as part of the American Cancer Society Survey of Cancer Survivors II. The survivors, aged 24 to 97, were 2, 5, or 10 years out from diagnosis when enrolled in the study.
The researchers found that 16 themes emerged from the survivors' responses to the question: "Please tell us about any needs you have now as a cancer survivor that ARE NOT being met to your satisfaction."
Survivors were most likely to report experiencing physical problems, followed by financial issues, education or informational needs, and personal control troubles, which encompassed needs related to maintaining autonomy and independence.
Across the 6 cancer types included in the study, breast cancer survivors identified the most unmet needs. Skin cancer survivors reported the fewest unmet needs.
Prostate cancer survivors, those aged 65 and older, and men were mostly likely to report physical and personal control problems. Women were more likely than men to report issues related to financial and system-of-care needs, defined as "needs related to the healthcare system, including constraints and flaws that affect early detection, diagnosis, treatment, follow-up care, continuity of care and inadequate response from healthcare providers."
Getting Long-Term Survivors the Help They Need
"Oncology providers and primary care providers need to be aware of the possibility that even long-term cancer survivors experience problems related to cancer and its treatments and need to routinely screen survivors for cancer-related problems," says Kevin Stein, Ph.D., one of the study's authors and an American Cancer Society researcher and cancer survivorship expert.
Stein says doctors need more training in how to help cancer survivors. "Training is needed on survivorship experiences in all health professional schools." In addition, "oncology settings need to determine how to prepare survivors for expected and unexpected cancer side effects," says Stein.
WATCH: Cancer Survivorship Videos from the American Cancer Society
American Cancer Society news stories are copyrighted material and are not intended to be used as press releases. For reprint requests, please see our Content Usage Policy.