Associate Scientist II
Study Management Team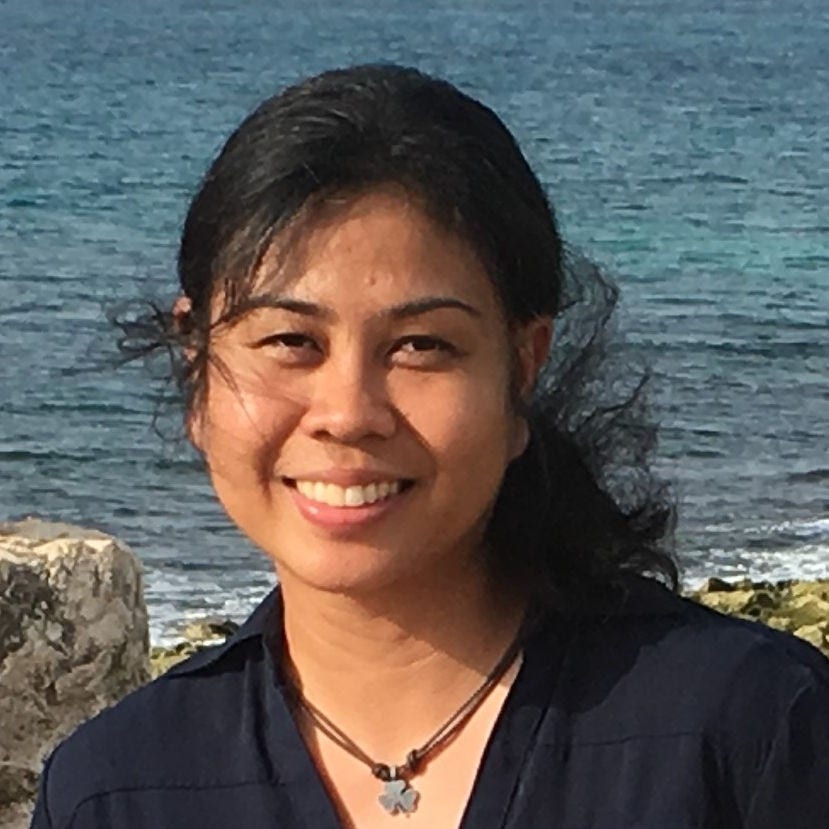 I joined the American Cancer Society with a personal conviction. Cancer has impacted many people's lives including mine. Because of this, I chose to do work that I felt connected with, work that is meaningful to myself and others."
At ACS since 2022
As an Associate Scientist II in the Study Management team within Population Science, Aileen Artus, MPH, supports Cancer Prevention Study 3 (CPS-3) research and helps manage its participant portal.
Artus is involved with building portal content and implementing updates, creating and managing surveys, cleaning and analyzing data from CPS-3 studies, helping to engage study participants, and continuing to find ways to improve the CPS-3 participant portal experience.
Research focus and accomplishments
Before joining ACS, my career revolved around infectious disease surveillance and epidemiology, including COVID-19 vaccine behavioral research during the pandemic. From these experiences, I gained skills in project development, study management, and data management that I aim to use to further CPS-3 research goals.
In the coming years, my goal is to identify and apply strategies to enhance our team's data and study management practices so we can more efficiently use existing and new tools to support CPS-3 research. I also want to delve deeper into understanding the CPS-3 participant population and identify ways to improve the their journeys as part of the CPS-3 cohort.
Contact 
Work before ACS

Centers for Disease Control and Prevention, Epidemiologist
Tanaq Government Services, LLC, Research Analyst
Education
ORISE Fellow: Centers for Disease Control and Prevention, 2015-2018
MPH: Infectious Diseases and Vaccinology, University of California – Berkeley, 2013-2015
BS: Biological Sciences, California State University – Stanislaus, 2004-2008
Personal life
I live in Stone Mountain, GA. I enjoy reading, traveling, gardening, and spending time with my two dogs, Bailey and Skye.