Senior Scientist
Cancer Disparity Research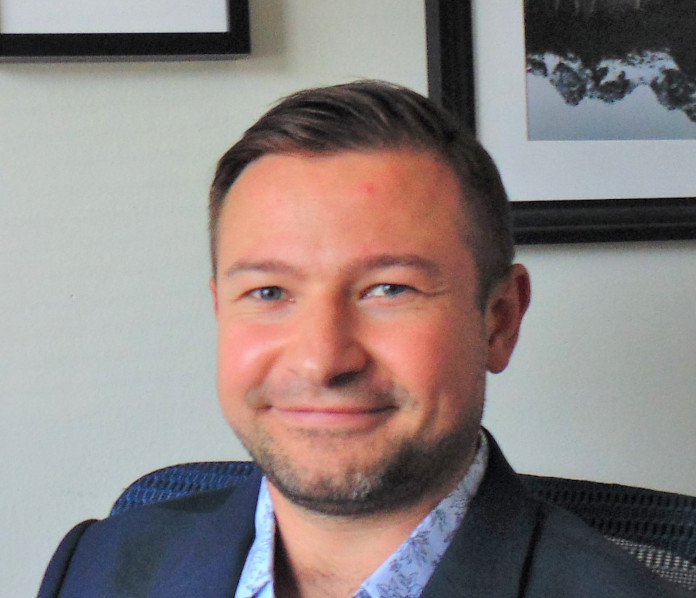 Places Shape Our Identity and Health
I am proud to be a health geographer at the American Cancer Society, where I can apply my knowledge about the role of geography in cancer research to reduce socioeconomic, racial/ethnic, and environmental disparities in cancer outcomes in our communities."
At ACS since 2021
Daniel Wiese, PhD, is a senior scientist in the Cancer Disparities Research program at the American Cancer Society (ACS). His research includes the application of geospatial analysis techniques in cancer disparities research, including incidence, survival, and mortality. 
Research focus and accomplishments

Wiese's specialization is geographic health disparities research. He is interested in integrating remote sensing- and GIS-derived products into cancer disparities research.
For his dissertation, Wiese used residential histories of all colon cancer patients from New Jersey to evaluate the effects of social and spatial mobility on their survival.
Additionally, Wiese's research is focused on measuring a neighborhood's social environment (such as socioeconomic status and residential segregation) and aesthetics (such as landscape characteristics) in order to understand the role living conditions have on people with cancer.
Publications

For a full list of Dr. Wiese's publications, visit his Google Scholar page.  
Contact 
Work Before ACS 
Temple University, Philadelphia, Class Instructor and Research Assistant
Fox Chase Cancer Center, Philadelphia, Research Assistant
Education

PhD:  Geography and Urban Studies, (focus on health and medical geography), Temple University, 2016-2021         
Professional Science Master's in Geographic Information Systems (GIS): Temple University, 2015-2016
BS: Geography, (focus on GIS and remote sensing; minor in public law), University of Hamburg, Germany,  2011-2014
Personal life 
Daniel's hometowns are Hamburg, Germany and Philadelphia, but he is passionate about exploring other places with his wife and feels at home everywhere.