Scientist
Study Management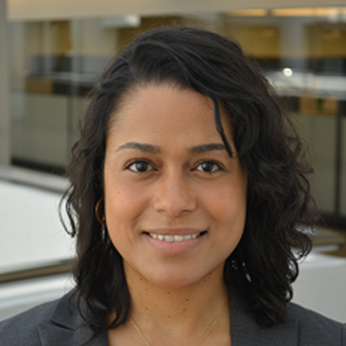 It's been a privilege to contribute to the building and maintenance of the Cancer Prevention Studies-3 (CPS-3) cohort. The work we do is so important, and what inspires me is the dedication of the ACS staff and volunteers that go above and beyond. I feel lucky to be able to use my statistical programming skills to move cancer prevention research forward."
At ACS since 2008
As a Scientist in Study Management for Population Science, Elizabeth Kirkland, MPH, supports survey development and data collection for the American Cancer Society's current prospective cohorts for Cancer Prevention Study-II (CPS-II) and Cancer Prevention Study-3 (CPS-3). She's currently responsible for data processing and statistical programming for the CPS-3 triennial survey.
Kirkland recently put on her data analyst 'hat' to investigate both the relationship of  birth country and race on physical activity and the impact of pandemic restrictions on cancer survivors. 
Publications

For a full list of publications that Kirkland has contributed to, visit her Google Scholar page.  
Contact 

Work before ACS

ORISE Fellow, Environmental Health Services Branch, CDC
ORISE Fellow, Division of Parasitic Diseases, CDC
Environmental Health Scientist Coordinator, Environmental Epidemiology & Toxicology, Louisiana Office of Public Health
Education

MPH: Epidemiology, Tulane University School of Public Health & Tropical Medicine, 1999
BA: Psychology, Spelman College, 1998: