Senior Associate Scientist
Biospecimen Management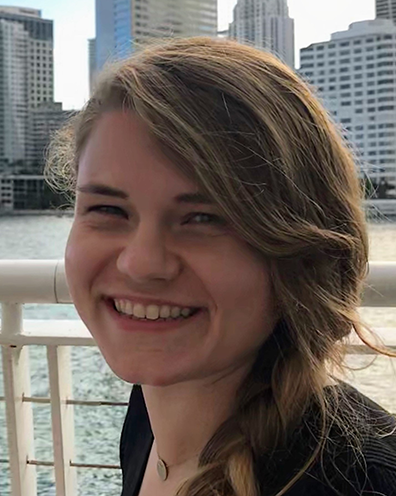 Like so many people, I know first-hand how scary a cancer diagnosis can be. That is why I am grateful every day that I get to work at an organization that is not only devoted to improving the lives of cancer patients, but also preventing cancer in the first place. I am so excited about the knowledge we are gaining through the Cancer Prevention Studies, and I am happy to play one small part in their success."
At ACS since 2019
As a Senior Associate Scientist in the Biospecimen Management team, Holly Vins, MPH, ensures the accurate tracking and proper maintenance of biospecimens from Cancer Prevention Studies II (CPS-II) and CPS-3 participants. She provides study management and analytic support for research projects, including working with collaborators to help them utilize biospecimens.
Research focus and accomplishments
My primary focus is ensuring the successful analysis of analysis of blood, buccal, and tissue samples for research projects. This involves maintaining accurate records of the biospecimens the American Cancer Society (ACS) collected from CPS-II and CPS-3 participants, as well as coordinating the use of those biospecimens from project initiation to close-out.
I often act as the connection point between the many people involved in biospecimen-based research, including ACS principal investigators, data analysts, external collaborators, laboratories, and the biorepository. I always feel a sense of accomplishment seeing everything come together so that we can continue to increase what we know about cancer causes and prevention.
In my time at ACS, I have worked on a diverse set of projects ranging from the detailed review and inventory of tumor tissue samples to coordinating the use of serum samples tested for environmental exposures. Each project brings its own interesting challenges and opportunities, and I learn something new every time.
Work before ACS

Public Health Scientist (Contractor), National Center for Immunization and Respiratory Disease, Centers for Disease Control and Prevention,
Program Coordinator, Emory University School of Medicine
Education

MPH: Global Environmental Health, Emory University, 2015
BA: Global Health & BS: Justice Studies, Arizona State University, 2013
Personal life 
An Arizona native, I now call Atlanta home. I enjoy baking, riding my bike, and going on walks with my rescue dog.