Lauren McCullough, PhD, MSPH
Visiting Scientific Director
Epidemiology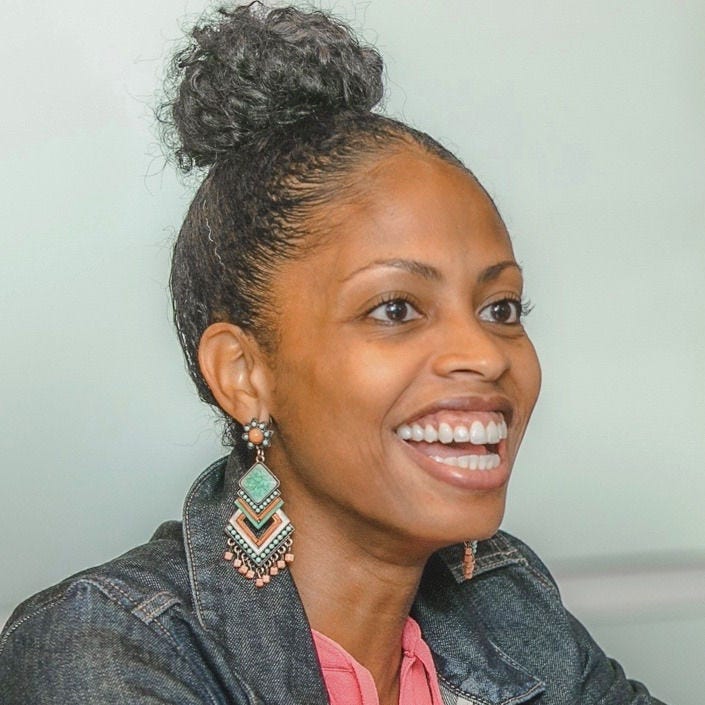 After my dad passed from cancer in 2002, I committed my life to understanding and preventing cancer, improving outcomes in marginalized populations, and training the next generation of cancer scholars."
At ACS since 2022
As Visiting Scientific Director of the Population Science Department, my primary role is to contribute to the growth and diversity of ACS cohorts and lead scientific efforts in breast cancer, social epidemiology, and outcomes research.
Research focus and accomplishments
My primary research interests are in cancer disparities and cancer outcomes. Specifically, I hope to understand the contributions of obesity and the social environment to tumor progression.
My research program integrates molecular, environmental and social epidemiology, as well as health services research. My research goals are to improve cancer outcomes in underserved populations using a multi-level approach to identify targets for pharmacologic, behavioral, and policy intervention.
I have served as Principal Investigator of 4 NIH and extramural awards and have mentored over 30 early-career faculty, postdoctoral and clinical fellows, doctoral and masters' trainees—many from under-represented groups.
My research contributions have recently been recognized by national organizations including the American Association for Cancer Research (Best of Research Paper 2022) and the Society for Epidemiologic Research (Brian MacMahon Early Career Award 2019).
Publications
For a complete list of McCullough's publications, see her NIH bibliography. 
Contact 
Work before ACS
Emory University, Department of Epidemiology, Rollins School of Publish Health – Associate Professor 
Professional organizations
American Association for Cancer Research (AACR), Member
Georgia Center for Oncology Research and Education (GA CORE), Board Member
National Cancer Institute Cohort Consortium, Member and Chair of the Associate Member Council (AMC) 
Society for Epidemiologic Research (SER), Member and Co-Chair of the Awards Committee 
Education
PhD: Epidemiology, University of North Carolina at Chapel Hill, 2007-2013 
MSPH: Meharry Medical College, 2005-2007 
BA: Psychology, Vanderbilt University, 2001-2005
Personal life 
I live in Decatur, GA with my husband and 3 boys. When we're not running between fields or gyms, I enjoy the arts, cooking, and dancing.