Associate Scientist I
Data Analysis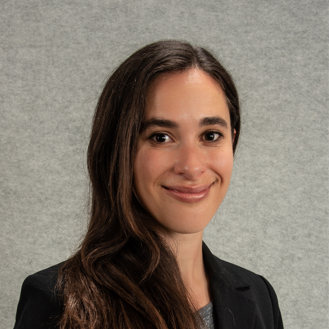 Cancer remains a mysterious and heavy burden to human health across the globe. Through my previous experience as a nurse and in my personal life, I've become very familiar with how intense and grave the experience of having cancer is on patients and their families. I'm thrilled to be a part of ACS as an organization that's engaged in combatting cancer on many fronts, and in my case through prevention research."
At ACS since 2021
As an Associate Scientist in Data Analysis, Mariah Landry, BSN, MSPH, works with American Cancer Society (ACS) primary investigators to achieve their analytic goals. As an analyst, Landry primarily works with Cancer Prevention Study-II (CPS-2) and Cancer Prevention Study-3 (CPS-3) data.
Landry is thrilled to strive towards elucidating the stressors and ameliorators of various cancers. She's inspired by the possibility that the research she supports today may help future generations have better control over health outcomes.
Landry has a wide range of interests in cancer, but she's particularly interested in the relationship between environmental exposures and cancer development. She's honored to be working with the Population Science team because the broad approach to research facilitates boundless opportunity to better understanding one of the most pressing health issues of our time.
Contact 
Work Before ACS
For 8 years, I worked as a Registered Nurse, mostly in intensive care, at various hospitals, including VCU Health, Dominican Health, Memorial Sloan Kettering, and Emory Healthcare.
Professional Organizations
Alliance of Nurses for a Healthy Environment
Education
MSPH: Rollins School of Public Health, Concentration in Environmental Health and Epidemiology, 2021
BSN: University of Miami,  second major in Environmental Studies, 2013
Personal life 

I live in Atlanta with my dear friend  Jenn. I enjoy the outdoors, spending time with friends, bicycling, live music, soccer, yoga, teaching swim lessons, and leisure reading.