Associate Scientist II
Data Analysis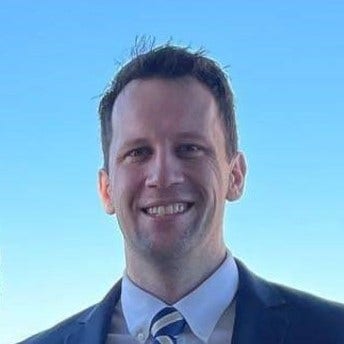 I'm surrounded by subject matter experts and other researchers passionate about being part of a large research organization that impacts the lives of millions of people, patients, and cancer survivors. We're uniquely positioned to take advantage of novel methods and big data—and I get to be a part of it all!"
At ACS since 2019
Matt Masters, MPH, contributes to American Cancer Society (ACS) research projects that focus on disparities and health equity. He leverages his statistical knowledge of multi-level modeling, natural language processing, and machine learning to investigate new avenues of research using the invaluable ACS data sets as well as publicly available ones.
As a member of the analyst pool in Population Science, Masters supports his team's primary investigators to answer the behavioral, social, physical, environmental, and social research questions that make ACS research so significant.

Research focus and accomplishments

I have a varied background: a Masters in Behavioral Research and Health Education focusing on tobacco use, work at the CDC on food safety and grants management after the 2017 hurricanes, and now supporting statistical analysis in cancer research.
ACS provides an immense opportunity to learn new methods and develop greater knowledge of established methods. I'm excited to see what the future holds for me and ACS as we continue "attacking cancer from every angle."
Publications
For a full list of Mr. Masters' publications, visit his Google Scholar page.  
Contact 
Work before ACS

Health Scientist Informatics, National Center for Environmental Health, CDC
Education
MPH: Behavioral Research and Health Education, Rollins School of Public Health, Emory University, 2017
BA: Philosophy, Emory University, 2010
Personal life 
Married to my beautiful wife Kat, and living with my handsome tuxedo cat Floofus.