PARTNER TO JOIN THE FIGHT
Partners, from large corporations to local businesses, are uniquely positioned to work with us to help further our mission and realize a return on investment in the process. As business leaders, you understand that cancer is not only a health issue but also a core business issue and that preventing the disease ensures a healthier workforce and community.  
Today, you can join our fight. Your company's partnership can help fund essential support programs, life-saving research, patient advocacy, and more. Connect with your employees, your community, and your customers – all while joining the fight against cancer. 

How You Can Make A Difference
When you partner with the American Cancer Society, you help fund patient support like education, guidance, and programs that help people fighting cancer, discovery to prevent, find and treat cancer, and advocacy for cancer patients and their families.
Hope Lodge
When treatment is far from home, Hope Lodge offers a free place to stay for people fighting cancer and their caregivers. Because everyone deserves access to treatment. 
Road to Recovery
No one should miss cancer treatment because they don't have a way to get there. Road to Recovery connects trained volunteer drivers to patients who need rides.

24/7 Helpline
Cancer comes with lots of questions. The specialists at our National Cancer Information Center are available 24/7 with answers, guidance, and support. 

Education
We provide evidence-based facts and information that cancer patients, caregivers and families need to know about the cancer journey. And, our Diversity in Cancer Research Internships offer paid biomedical internships to people from underrepresented groups to ensure the cancer research field represents the diverse community we serve. 

Research
We've invested more than $5 billion in cancer research since 1946, all to find more – and better – treatments, uncover factors that may cause cancer, and improve cancer patients' quality of life. We're the largest private, not-for-profit funder of cancer research. 

Advocacy
The American Cancer Society Cancer Action Network attacks cancer at the state and federal levels, fighting for cancer research funding and working to ensure all Americans have access to cancer care. Because the cancer fight doesn't just happen in a lab. 

You Are In Good Company
Partners like Chevrolet, Harris Teeter and Stop & Shop have helped improve the lives of cancer patients and their families. Will you join them? How your company partners with the American Cancer Society is up to you. Create a cause marketing campaign, involve your customers with Round Up at the Register, or rally your employees with our Fit2Be health and wellness platform. Together, we can advance our lifesaving mission even faster.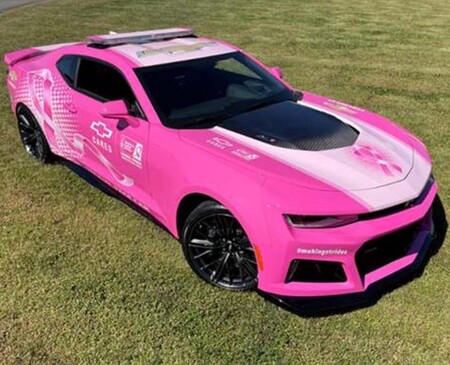 "Chevrolet has been very proud to be a part of Making Strides Against Breast Cancer with American Cancer Society.   It has been an important initiative not only for Chevrolet as a Corporate Partner, but we are also especially proud and appreciative of our Dealer body's involvement and commitment across the country.   When you think about that a cause like this, it pretty much touches everybody.  So if you are going to be involved in things like community and family, like we are at Chevrolet, then there's no better organization to be involved with than American Cancer Society." 

-- Steve Majoros, U.S. Vice President, Chevrolet Marketing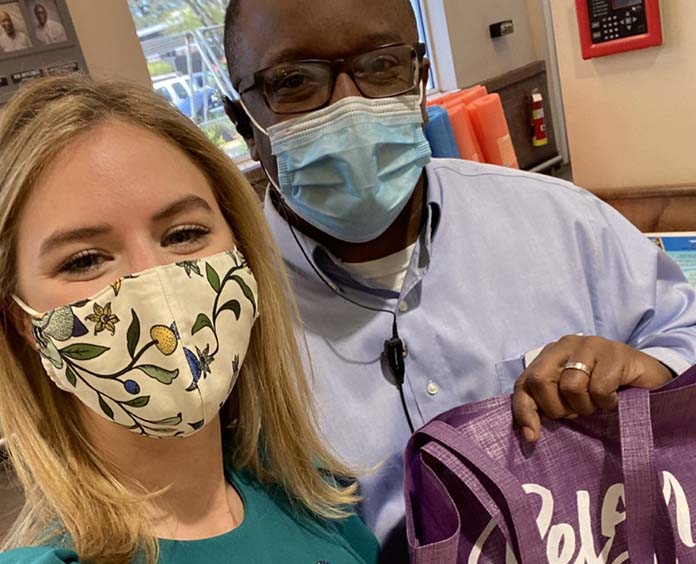 "Our shoppers have shown us time and time again their generosity and willingness to get involved in nonprofit organizations fighting to make a difference in their communities We are honored to be associated with an organization like American Cancer Society so committed to the prevention and cure of a disease that affects so many of our customers."

-- Danna Robinson, Harris Teeter Communications Manager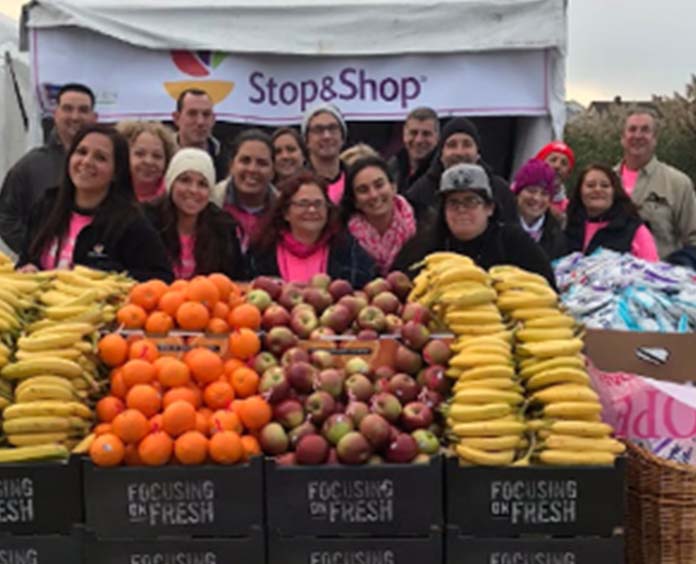 "Stop & Shop is committed in our effort to support the American Cancer Society and the fight against breast cancer. Our annual campaign does more than just raise funds; it helps the American Cancer Society save lives, and this year we hope to have a greater impact as our fundraising campaign will extend to all 400+ Stop & Shop stores across NY, NJ, CT, MA and RI."

-- Stefanie Shuman, Stop & Shop External Communications and Community Relations Manager  
START CHANGING LIVES
You can position your company to save lives now and in the future. Want to learn more about becoming an American Cancer Society partner? Reach out and a member of our partnership team connect with you within 48 hours.