Associate Scientist II
Biospecimen Management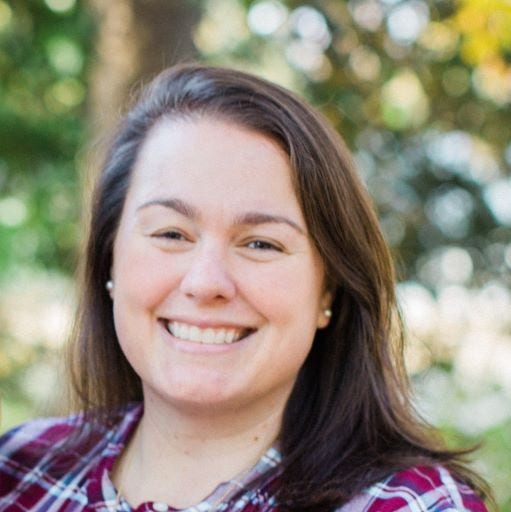 I have spent all but one year of my professional career at the American Cancer Society, and a day hasn't gone by where I haven't been amazed by the dedication of our volunteers and Cancer Prevention Study-3 participants. They are some of the most dedicated supporters of the work we do. It is a true pleasure getting to interact with them as study participants."
At ACS since 2008
As an Associate Scientist II on the Biospecimen Management team within Population Science, Darcy Millard, BS, manages the day-to-day activities required for the engagement and recruitment of study participants into the Tumor Tissue Collection Sub-Study and the Gut Microbiome Sub-Study.
Millard is in regular communication with Cancer Prevention Study-3 (CPS-3) participants, as well as medical facilities and pathology labs around the country where participants are treated after a cancer diagnosis.
In her earlier work at American Cancer Society (ACS), Millard worked as a study coordinator on the team who enrolled the 300,000+ participants into the Cancer Prevention Study-3.
Research focus and accomplishments
My primary focus is on the successful collection, tracking, and storage of research study participant tissue specimens. I also ensure successful logistical implementation of the full Gut Microbiome Sub-study process.
My previous work includes contributing to the development and implementation of the Diet Validation and Physical Activity Validation sub-studies.
I find it extremely fulfilling to have an impact on the growth of our biospecimen repository, as I know it will allow our research team to further explore cancer risks and developments as well as improve the lives of cancer patients and survivors.
Contact 
678-528-1220
 
Education

BS: Psychology and Pre-Nursing, University of North Carolina-Chapel Hill, 2007
Personal life 

I live in Atlanta with my husband, Daniel, our 3 boys and our pandemic puppy. I spend almost all of my time outside of work adventuring with my family, spending time with friends, volunteering in our community, Peloton-ing, or enjoying a good nap.