Sicha Chantaprasopsuk, MPH
Associate Scientist II
Data Analysis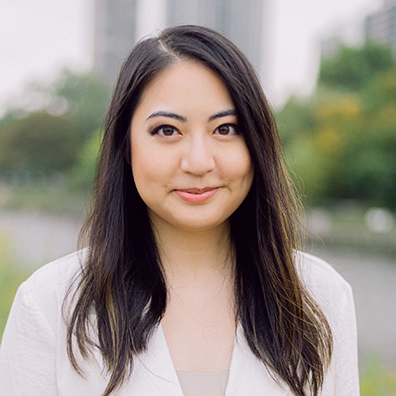 It was my fascination with the interconnections between chemistry, biology, psychology, and sociology that led me to the field of public health. As a cancer researcher, each day I get to direct my curiosity and explore the complex ways these systems affect individuals and populations."
At ACS since 2018
As a Data Analyst in Population Science at the American Cancer Society (ACS), Sicha Chantaprasopsuk, MPH,  cleans and analyzes data from the Cancer Prevention Studies (CPS) and behavioral interventions. She primarily uses statistical modeling and provides analytical support to help ACS researchers answer cancer-related questions. She also provides data for external collaborators working on large research projects.
Chantaprasopsuk is a co-leader of the Asian American Pacific Islander (AAPI) Employee Engagement Group (EEG) at ACS. The group promotes the understanding of topics, such as the relationship between the "model minority" myth and cancer care, related to the AAPI community for ACS staff.
Research focus and accomplishments
My research explores the effect of the social determinants of health (SDH)—the conditions in places where people live, work, learn, and play—on people's risks of developing cancer and their well-being after treatment. I'm specifically interested in the biopsychosocial effects (the combined relationship of biomarkers, mental health, and SDH) on cancer outcomes.
I've had the unique opportunity to study many aspects about how physical activity, nutrition and diet, stress and mental health, health disparities, and e-health tools relate to the risk, treatment, and survival of cancer. I'm eager to keep tackling some of the unanswered questions in these areas.
Publications
For a full list of Chantaprasopsuk's  publications, visit her Google Scholar page.  
Work before ACS

Project: VISION, Program Coordinator
Education

MPH: Epidemiology, Rollins School of Public Health, Emory University, 2018
BS: Biological Sciences, University of Illinois at Chicago, 2014
BA: Psychology, University of Illinois at Chicago, 2014 
Personal life 
I live in Atlanta, GA, with my fiancé and our mini poodle. To me, a good day involves trying new restaurants and coffee shops.