6 Tips for Managing Stress
Published on:

May 7, 2020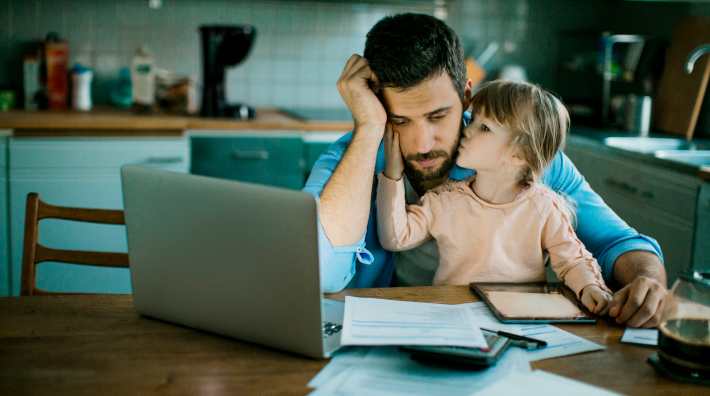 Stress can be a normal reaction to the coronavirus pandemic that has affected our lives in so many ways. According to the Centers for Disease Control and Prevention (CDC), people worried about COVID-19 may have signs that include:
Fear and worry about your health and that of people you love
Changes in sleeping, eating, or ability to concentrate
A worsening of existing health problems, including mental health
Using more alcohol, tobacco, or other drugs
When you face a stressful situation, your pulse quickens, you breathe faster, your muscles tense, and your brain uses more oxygen and increases activity. If your stress response lasts too long, it can damage your health.
You can't always avoid the stress in your life, but you can learn to cope with it better. The CDC and the National Institutes of Health recommend these steps:
Take breaks from news stories about the pandemic, including those on social media.
Stay in touch with people who can provide emotional and other support. Call, text, video chat, or use other electronic means to talk with people you trust about your concerns and how you are feeling. Check in with others to ask how they are feeling.
Take time to do relaxing activities you enjoy, such as cooking or baking, reading, yoga, or gardening.
Focus on eating a nutritious diet and avoiding alcohol, drugs, and tobacco.
Exercise regularly and get plenty of sleep. Just 30 minutes per day of moderate activity such as walking, and 7 to 9 hours of sleep each night can help boost mood and reduce stress.
If you feel like you are using drugs or alcohol to cope, or are having suicidal thoughts, call a mental health professional. Many can arrange a visit through the phone or computer.  Or call the National Suicide Prevention Lifeline at 1-800-273-8255.
Coping when you or a loved one has cancer
People with cancer or another serious illness may feel even more stress due to the COVID-19 outbreak.
Reviewed by
Helpful resources

American Cancer Society news stories are copyrighted material and are not intended to be used as press releases. For reprint requests, please see our Content Usage Policy.