Your Spare Change Can Change Lives

Your Lyft rides can benefit the American Cancer Society Road To Recovery®️ program, which connects cancer patients with rides to treatment. After opting in, Lyft will automatically round up your ride payments and donate the difference.
Don't have the Lyft app? Download now to start changing lives.
HOW IT WORKS
Round up your ride payment to the nearest dollar and Lyft will donate the difference. For every $50 raised, we're able to connect a cancer patient with rides to treatment through our Road To Recovery®️ program.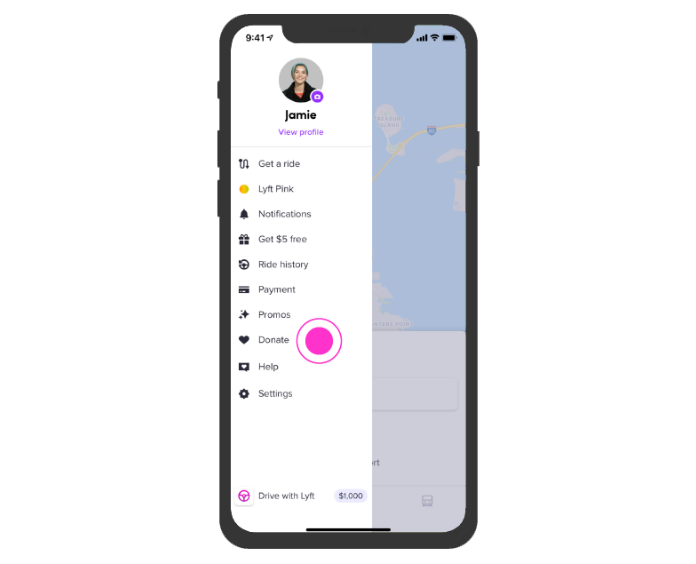 Step 1: Open the Lyft app
In the top left corner, tap the menu icon. From the menu, tap 🖤 Donate.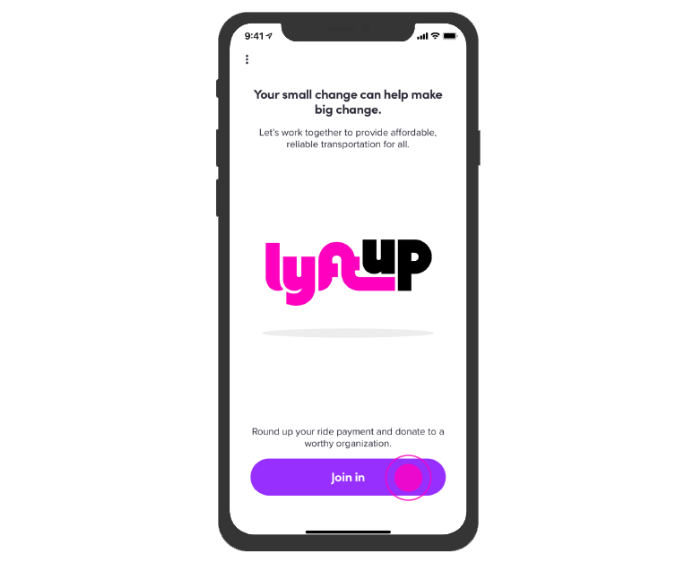 Step 2: Join LyftUp
Tap Join In to round up your Lyft ride payment to the nearest dollar.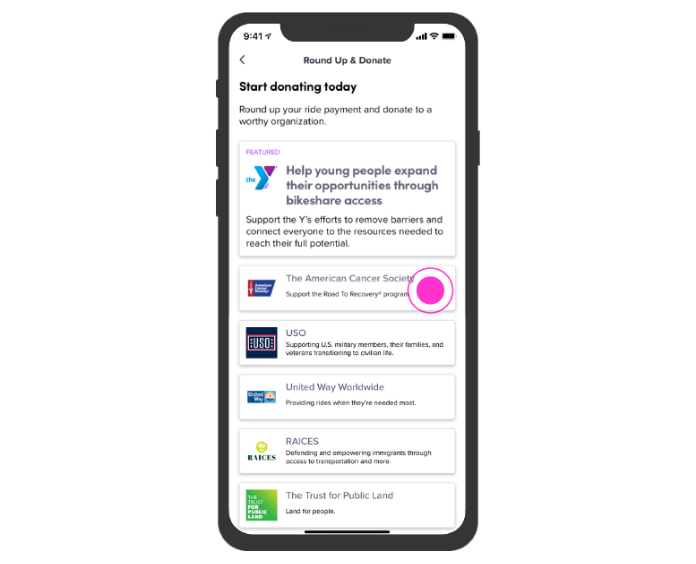 Step 3: Choose American Cancer Society
Select American Cancer Society, then tap Round up and donate.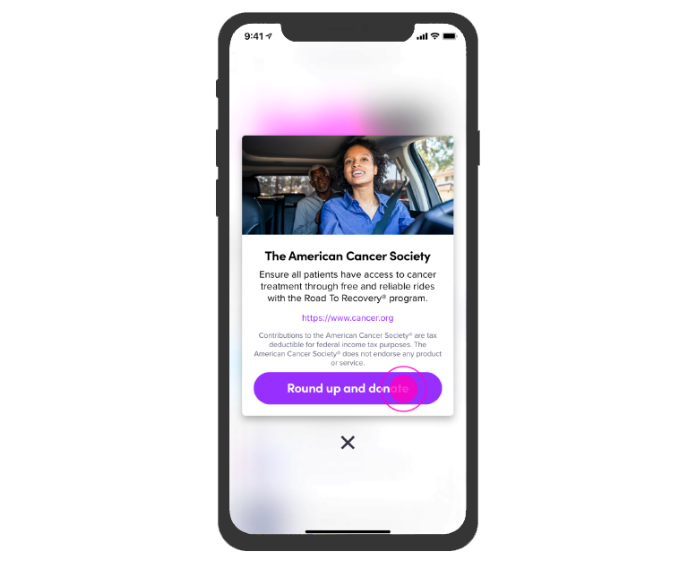 Step 4: Start Changing Lives
When you ride with Lyft, you'll help fund Road To Recovery rides.


*The American Cancer Society does not endorse any product or service.