Crucial Catch

Since 2009, the NFL and the American Cancer Society (ACS) have teamed up to fight cancer and save lives. Crucial Catch helps more people catch cancer early, and addresses the unequal burden of cancer in under-resourced communities. Crucial Catch promotes prevention and early detection of cancer, which can impact anyone at any age, and increases access to lifesaving cancer screenings.  Since 2009, Crucial Catch has raised more than $27 million and impacted over one million people in communities that need it most. 
Money raised through Crucial Catch supports the American Cancer Society's Community Health Advocates implementing Nationwide Grants for Empowerment and Equity (CHANGE) program. This program promotes health equity and addresses cancer early detection disparities through community-based cancer prevention programs that increase access to necessary cancer screenings.
Please join us to make a Crucial Catch against cancer today.



Make A Crucial Catch
There's no sure way to prevent cancer, but you can go on the offense with regular screening and lifestyle changes to help reduce your risk. Find your local cancer screening resources and learn how to reduce your cancer risk. Check out The Defender, presented by Sleep Number, to learn more about what screening tests and lifestyle choices are right for you.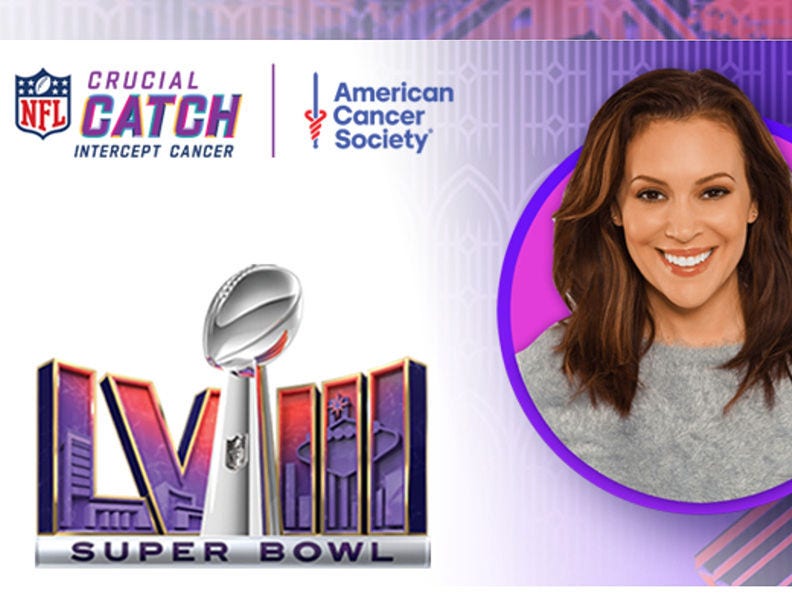 Enter the Super Bowl VIII Sweepstakes
Want to go to Super Bowl LVIII and meet Alyssa Milano? Donate at least $10 for a chance to win the ultimate VIP Super Bowl LVIII Experience with airfare, lodging, meet celebrity actress Alyssa Milano and get other exclusive perks. Your donation will help provide cancer screening resources in underserved communities and supports the NFL's Crucial Catch initiative.

NFL Crucial Catch PSA
This year's Crucial Catch ad campaign aims to increase awareness of the need for cancer screenings, encourage fans to be proactive in finding their local screening resources, and learn how to reduce their cancer risk. The spot features New Orleans Saints' tight end Foster Moreau, who has battled cancer himself. He speaks to the importance of getting screened – the strength it requires to be proactive, overcome your fears, and take that next step towards early detection and risk reduction. The NFL and ACS see a future where everyone has access to cancer screenings, no matter who you are or where you are from.
Youth Crucial Catch
Each year, youth and amateur sports teams from across the country do their part to raise awareness and funds help save lives from cancer. Are you game? Get the Youth Crucial Catch toolkit and join us.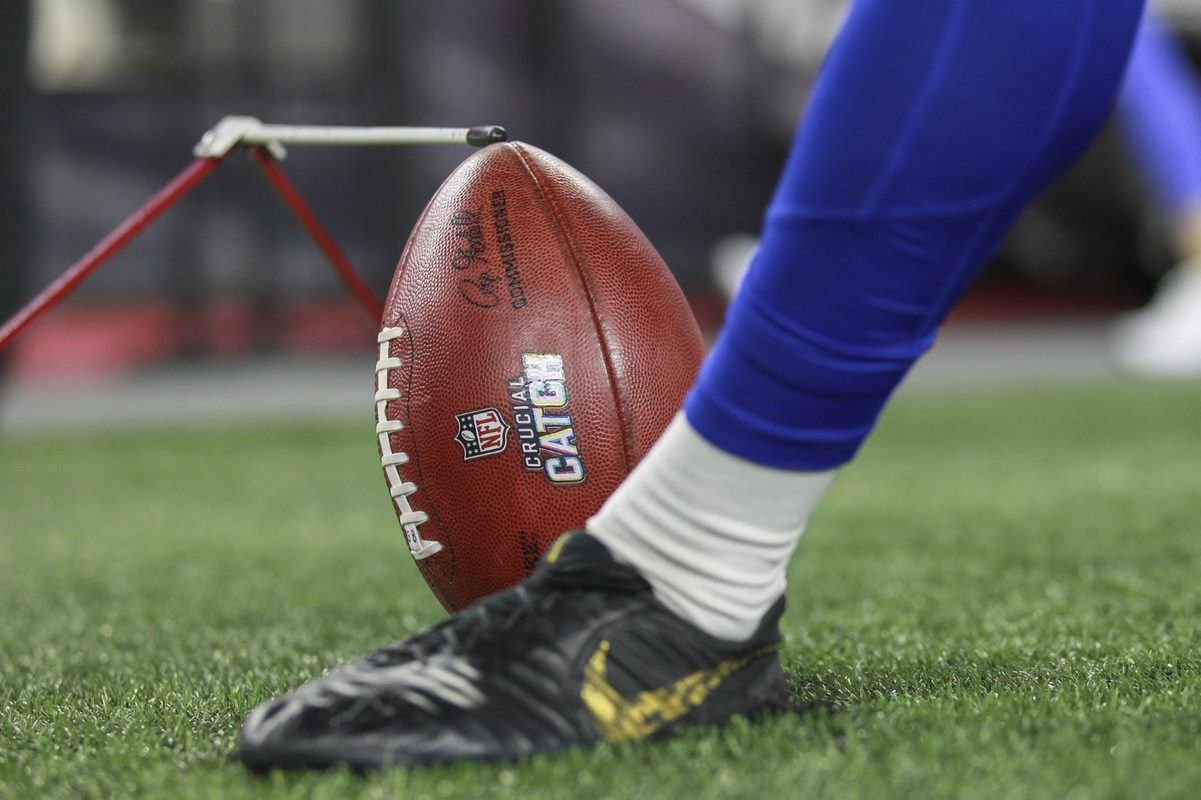 2022 Youth Crucial Catch Winners

| Team Name | Total Fundraising |
| --- | --- |
| Ravenscroft Crucial Catch | $48,306.20 |
| Fort Mill High School | $13,761.00 |
| Big East Region Cheer - AYF/AYC | $8,000.00 |
| Plymouth Wildcats Football | $3,477.00 |
| Collierville High School | $3,061.22 |
Get Involved with Crucial Catch
Suit up with your favorite Crucial Catch gear or bid on a variety of auction items.
*Any links provided to websites of other companies are for convenience and are not an endorsement of a service or product.
2023 Crucial Catch Ambassadors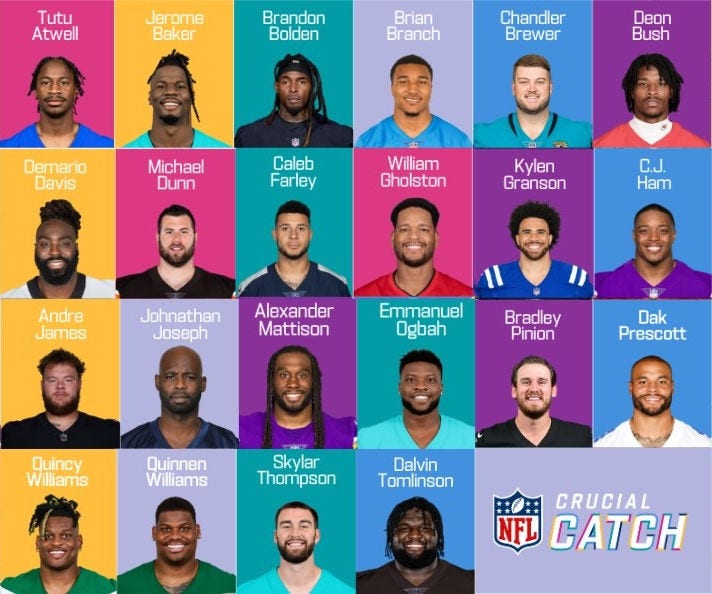 | Name | NFL Team |
| --- | --- |
| Tutu Atwell | Los Angeles Rams |
| Brandon Bolden | Las Vegas Raiders |
| Brian Branch | Detroit Lions |
| Chandler Brewer | Jacksonville Jaguars |
| Deon Bush | Kansas City Chiefs |
| Demario Davis | New Orleans Saints |
| Michael Dunn | Cleveland Browns |
| Caleb Farley | Tennesse Titans |
| William Gholston | Tampa Bay Buccaneers |
| Kylen Granson | Indianapolis Colts |
| CJ Ham | Minnesota Vikings |
| Alexander Mattison | Minnesota Vikings |
| Andre James | Las Vegas Raiders |
| Johnathan Joseph | Retired |
| Emmanuel Ogbah | Miami Dolphins |
| Jerome Baker | Miami Dolphins |
| Bradley Pinion | Atlanta Falcons |
| Dak Prescott | Dallas Cowboys |
| Skylar Thompson | Miami Dolphins |
| Dalvin Tomlinson | Cleveland Browns |
| Quinnen Williams | New York Jets |
| Quincy Williams | New York Jets |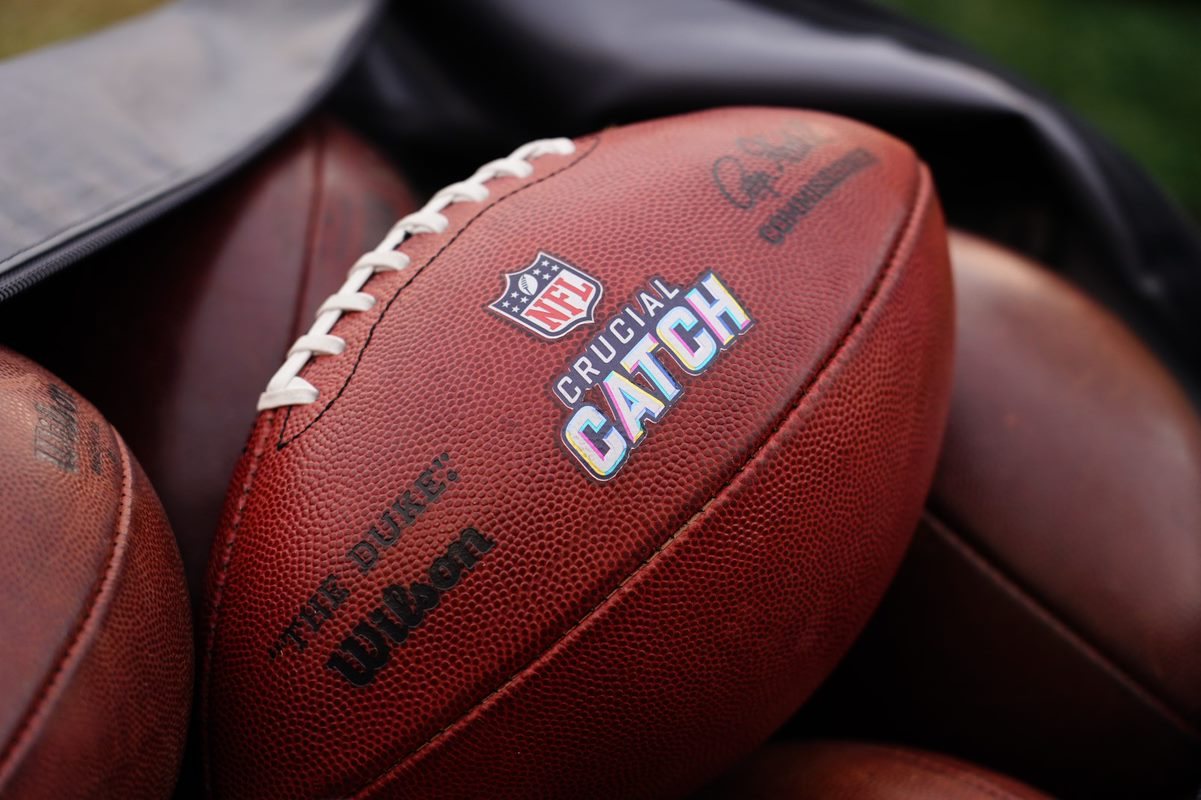 Join the NFL in supporting the American Cancer Society.