How Nucor is Helping Us Save Lives

The key to Nucor's sustainable success as a company is that they care about the things that matter most: the safety and well being of their teammates and customers; the health and protection of our environment; and the relationships they establish in the communities where they live and work.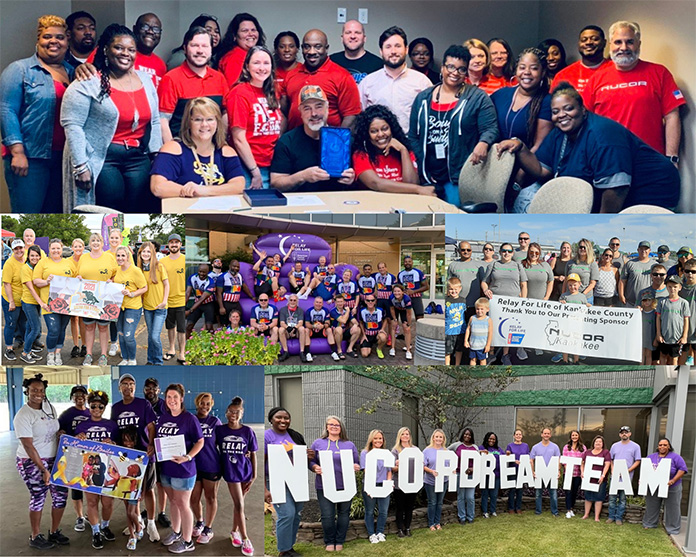 Nucor supports the American Cancer Society in many ways:
Since the inception of our partnership in 2007, Nucor has created more than 20 Relay For Life teams, raising over 15 million dollars as a corporation. In 2021 alone, Nucor raised nearly $1 million to support the ACS mission.
Nucor has team members serving in a variety of leadership capacities, from local community fundraising events to regional and nationwide leadership teams.
Three Nucor teams ranked among the top 25 teams in the nation.
Join Nucor to support the American Cancer Society today.