2018 Colorectal Cancer Screening Guideline for Men and Women at Average Risk
Get the basics about the American Cancer Society's colorectal cancer screening guideline for men and women at average risk.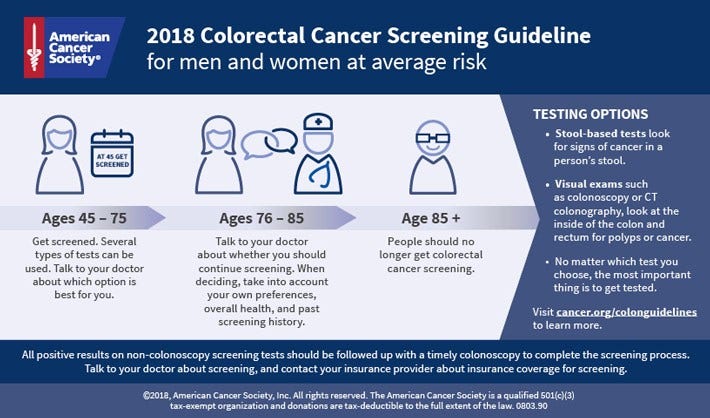 Our lifesaving work is made possible thanks to generous supporters like you.
Donate now so we can continue to provide access to critical cancer information, resources, and support to improve lives of people with cancer and their families.