Study Examines Results After Prostatectomy for Men With 2 Risk Factors—Being Black and Having Obesity
Grantee: Adriana Vidal, PhD
Institution: Cedars-Sinai Medical Center
Area of Focus: Cancer Control and Prevention: Health Policy and Health Services Research
Grant Term: 7/1/2018-6/30/2022
The Challenge: Obesity has also been linked to an increased risk for developing high-grade prostate cancer, which grows and spreads more aggressively, but a lower risk of developing low-grade prostate cancer.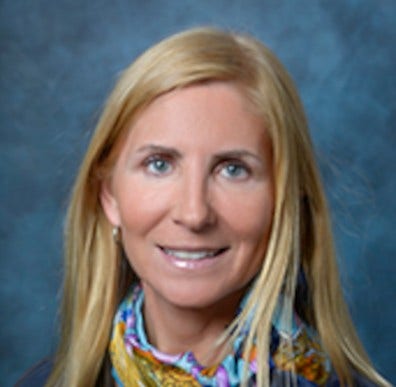 Research has shown that obesity and race can predict whether a person diagnosed with prostate cancer may have a more aggressive form of it. But, we still don't know whether race interacts with obesity to actually increase a person's risk for developing a very aggressive form of prostate cancer.

So far, nearly all studies that have examined obesity and prostate cancer together have only evaluated White men.
The Research: In an earlier study by some members of Adriana Vidal's, PhD, research team, evaluated how obesity and race might affect how well men did after having a radical prostatectomy, a surgical procedure to remove the prostate and surrounding tissues. They found that obesity was linked with an increased rate for biochemical disease recurrence (BCR), regardless of race. BCR is defined as a rise in PSA (prostate-specific antigen) levels in blood after treatment with surgery or radiation. The rise in PSA may not cause symptoms, but it can be an indication that the cancer has come back.
In a recent study published in Cancer, funded by the American Cancer Society (ACS), Vidal's lab team examined the effects of race and obesity after radical prostatectomy in a much larger cohort of men from several Veterans Affairs hospitals (almost 6,000 men vs fewer than 1,500 in the earlier study) that included more Black men (33%), and for a longer period of time (7.4 years vs 3.3 to 4 years).
Their hypothesis was that obesity, regardless of race, is linked with a higher risk of worse long-term effects after radical prostatectomy.
The authors found that obesity (but not overweight) was associated with an increased risk of death from prostate cancer for all men in the study, regardless of race. They did not find that obesity or race led to a significant increase in risk for biochemical disease recurrence, as they had seen earlier.
Overall, obesity without considering race was associated with poorer treatment outcomes for prostate cancer patients after radical prostatectomy, suggesting that there may be technical challenges in operating on a man with obesity or that there may be biological differences that are not yet understood.
Why Does It Matter? Vidal's study results suggest that controlling body weight after undergoing a radical prostatectomy may reduce the risk of death from prostate cancer in both White and Black men. More research is needed to confirm this relationship.
Related resources
For researchers