Improving At-Home Chemotherapy May Improve Quality of Life
Quality-of-Care Study: Improving outpatient chemotherapy for children with high-risk acute lymphoblastic leukemia (HR ALL) may end long hospital stays.
Grantee: Lori Ranney, MSN
Institution: Winona State University in Minnesota
Area of Focus: Cancer Nursing Practice
Grant Term: 07/01/2017 to 6/30/2019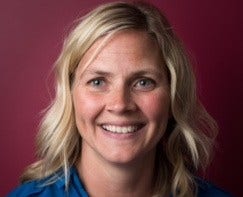 Research shows that receiving chemotherapy in a clinic as an outpatient, rather than as an inpatient in a hospital, improves quality of life for both patients and their families. Currently, though, children who have high-risk acute lymphoblastic leukemia (HR ALL) receive high-dose methotrexate as inpatients. In general, these patients and their families stay in the hospital for 4 straight days and for 4 different times over a 2-month period to get their treatment.
As part of her graduate study for a Doctorate in Nursing Practice, Lori Ranney, MSN, transitioned 10 patients in one treatment center from being inpatients getting supportive care after receiving methotrexate to being at-home with outpatient supportive care visits. She created education plans for staff and families and allowed time for feedback so sessions could be changed as needed.

For the patients and their families who chose at-home, supportive care, quality-of-life improved for: well-being, activity level, appetite, sleep, and family time. The average time patients spent in the hospital decreased about 38 hours per methotrexate cycle—from 54 hours to about 16 hours.
Why does it matter? Since leukemia is the most common cancer diagnosed in children, this approach can help improve quality of life throughout treatment for many patients and their families. Ranney's findings could help improve the delivery method of chemotherapy by helping to make care more individual to each patient's needs, and may help decrease hospital stays for children with HR ALL. This result could lead to lowered health care costs, less stress,and overall improvement in the quality of life for these children and their families.
As a next step, Ranney hopes to study moving the infusion of methotrexate from inpatient to at-home care, with the goal of keeping kids with HR ALL out of the hospital during treatment.
Related resources
For researchers