Gene May Be Target for New Breast Cancer Treatments
Study shows PTK6 gene may be a potential target for new drugs to treat triple-negative breast cancer.
Grantee: Hanna Irie, MD, PhD
Institution: Icahn School of Medicine at Mount Sinai Hospital in New York City, New York
Area of Focus: Biochemistry and Immunology of Cancer
Term: 7/1/2018 to 6/30/2022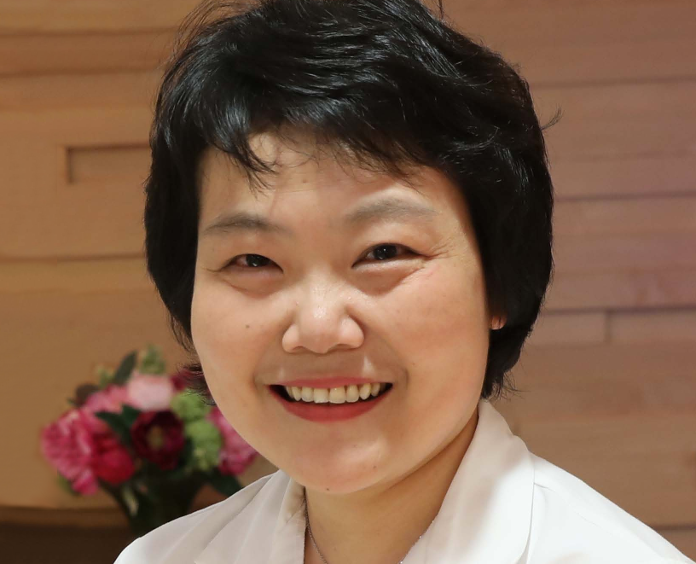 "We're studying genes that fuel triple-negative breast cancer, which may help lead to the development of new drugs to combine with standard treatments. Our goal is lifelong remission."–Hanna Irie, MD, PhD
Triple negative breast cancer (TNBC) can be very aggressive and can quickly spread to other parts of the body. TNBC has fewer medical treatments than may other types of breast cancer. Chemotherapy is effective for many patients with TNBC, but there are others who don't benefit from chemotherapy. Researchers need to identify new treatment strategies for TNBC, including finding new molecular targets that will allow for the development of new drugs.
With support from an ACS grant, Hanna Irie, MD, PhD, and her team discovered that high levels of the PTK6 gene in women with TNBC may predict that they won't respond well to treatment. To learn about how PTK6 affects the spread of cancer and its resistance to chemotherapy, Irie's research team is studying how this gene controls cell growth and how it interacts with the immune system.
Why Does It Matter? By providing insights about how PTK6 promotes the spread (metastasis) of TNBC, Irie's work may lead to the development of new targeted drugs to block the PTK6 gene, with the goal of limiting the spread of TNBC.
Related resources
For researchers